For those of you who are familiar with our books (Where Did They Put the Guillotine? A Walking Tour of Revolutionary Paris and Where Did They Burn the Last Grand Master of the Knights Templar? A Walking Tour of Medieval Paris), you know they are built around visits to buildings, places, and sites significant to the book's theme.
Those buildings and sites are only bricks and mortar or dirt and grass unless you know the stories behind them. Once the stories are told, the buildings and sites jump to life and not coincidentally, they are usually centered around some very interesting people.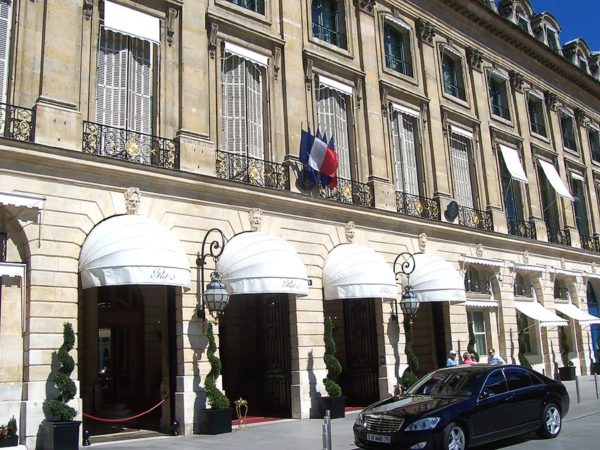 The subject of today's blog is one of those buildings. Although much younger than the buildings in our prior books, the Hotel Ritz Paris has hundreds of stories with a cast of legendary characters, not the least of which are the hotel's occupants—both Germans and civilians—during the Nazi occupation of Paris between 1940 and 1944.
Listen to "Puttin' On The Ritz" while you read.
Marie-Louise and César Ritz
Squeezed into the Paris newspaper headlines but subordinate to the daily updates on the Dreyfus Affair, the much anticipated "glittering reception" on 1 June 1898 formally announced the opening of César Ritz's new hotel located at 15 Place Vendôme on the fashionable Right Bank in Paris. Invited guests to the Belle Époque event at the Hotel Ritz Paris included the writer Marcel Proust (1871−1922) who spent much of the evening watching the wealthy and internationally known guests, many of whom he would later feature (albeit under different names) in his books.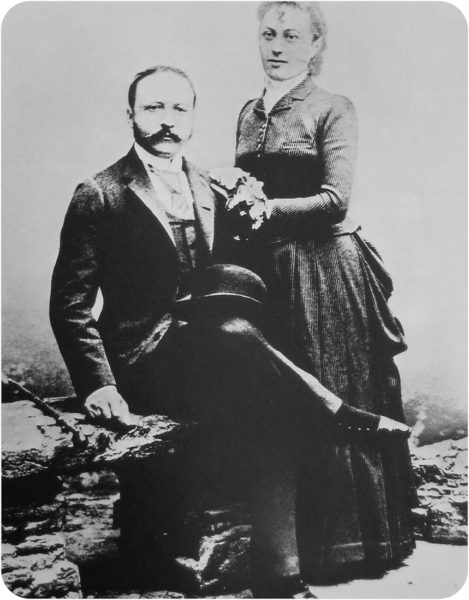 César Ritz (1850−1918) was already well known by 1898 for his premier hotels in Rome, Frankfurt, Monte Carlo, and other European locations. Every need of his guests was fulfilled. Despite owning and operating multiple hotels, The Hotel Ritz Paris would ultimately become his legacy. Unfortunately, Mr. Ritz passed away in 1918 leaving control of the hotel to his wife, Marie-Louise Ritz (1867−1961). After Mr. Ritz's death, his wife (with assistance of the hotel's managing director) would run the hotel with her son, Charles (Charley), who reluctantly joined the management team in the 1930s. Charley would manage the hotel after her death but never shared his father's passion or sense of perfection when it came to "the old ways" of creating a perfect client experience. Read More Puttin' On The Ritz