Well I've said it before, if you can hire a private guide for trip specific themed walks, do it! What I mean is if you want to visit or explore a specific subject in a city, hire a knowledgeable guide.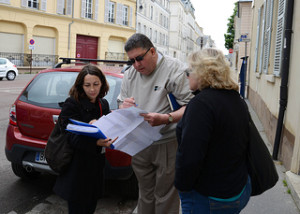 For our trip to Paris I wanted to visit Versailles – not specifically for the general palace tour (been there, done that) but for the events that were significant to the Revolution. In other words, those events that occurred between May and October 1789. There were three primary events during this time frame: the meeting of the Estates General (4, 5 May), the September massacres (9 September), and the events leading up to the return of the royal family to Paris (5,6, October).
I needed an expert guide for the Versailles segment of our trip. I had researched Paris but decided it would be much more efficient to use the guide for Versailles. Read More "Raphaelle": Should You Hire a Professional Tour Guide?