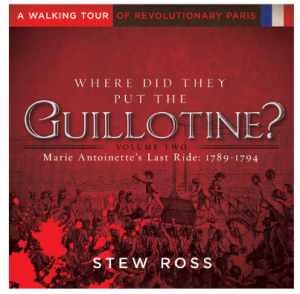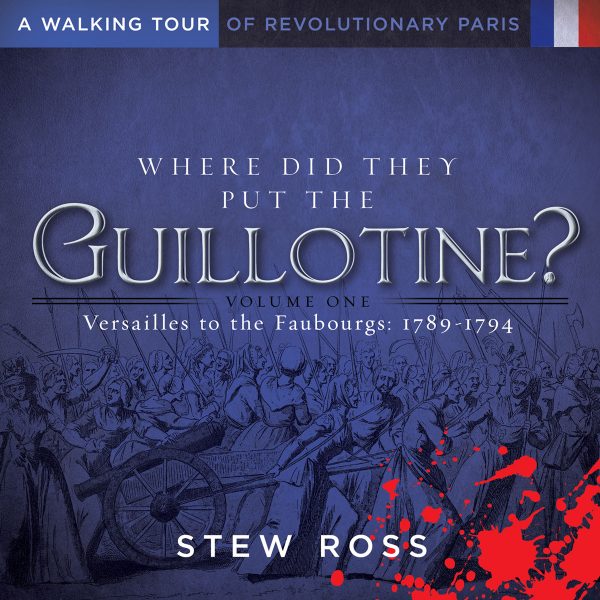 These books are about Paris. They are about the places, buildings, sites, people, and streets that were important parts of the French Revolution. You are about to enter a journey into history beginning in 1789 at the village of Versailles with the procession of the Estates-General and ending on the Place de la Révolution with the execution of Maximilien Robespierre on 28 July 1794. This is your personal walking tour of the French Revolution as it occurred in Paris and Versailles.  READ MORE
These books are about the buildings, places, sites, and people who were an important part of the city during the Middle Ages. You are about to begin a journey in the the history of Paris starting with the Capetian dynasty of French kings and ending with the start of the Italian Renaissance. Despite the wholesale destruction of many parts of Parsi by Baron Haussmann in the mid-19th century, there are still surprisingly many sites in Paris that you can visit to gain perspective on medieval Paris.  READ MORE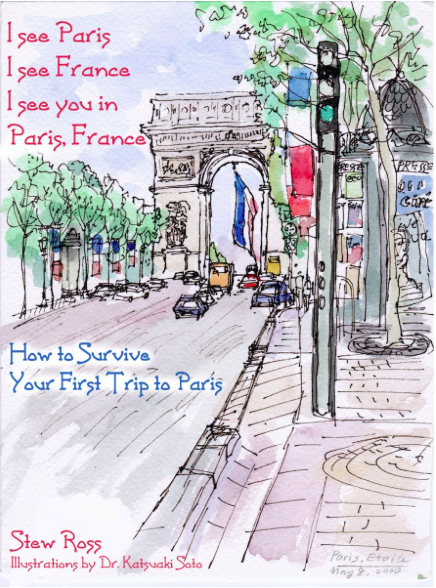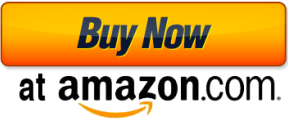 Planning to go to Paris? Not sure what to do in the short time you are visiting there? No worries. This amazing compilation of tips, facts and more shares exactly what to do and where to go. It even features tidbits only the locals know-and a few they don't! Beautifully illustrated by Japanese artist Katsuaki Sato.  READ MORE
Nazi Occupied Paris–Coming Soon!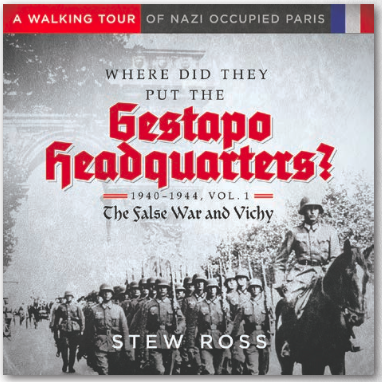 Although World War II and the German occupation of Paris occurred more than 75 years ago, these historical events are still fresh in our minds. While the Nazi occupation of Paris started out rather benignly in June 1940, within two years the city and its citizens were firmly in the grip of the tightening Nazi vise.
You will visit the buildings, places, and sites that were significant to the German occupation between June 1940 and August 1944. By the end of the first day of occupation (14 June) it was clear the Germans knew their way around Paris. Almost overnight every German military, administrative, and political entity had moved into their new quarters. Subsequent to Hitler's election in 1933, the pre-war German Abwehr (intelligence) in Paris had clearly mapped out potential sites to be requisitioned for an eventual occupation.  READ MORE
Curious Paris Cemeteries–Coming Soon!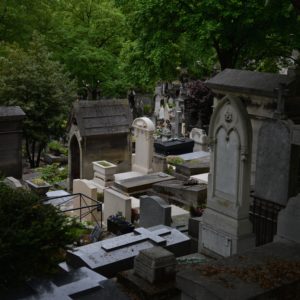 Several of the overlooked Paris "attractions" includes the city's public and private cemeteries (there are only two private ones). While Père Lachaise is by far the most famous Parisian cemetery, it is not the only interesting and curious cemetery to walk through. There are several reasons why visitors never experience these walks. The primary one is the limited time they have in the city and since there are so many priority sites to see, their itinerary can't fit in a visit to a cemetery.
I'll take you for walks through some of the more curious Paris cemeteries—not just Père Lachaise. What you'll like are the stories behind the occupants.  READ MORE
Copyright © 2018 Stew Ross