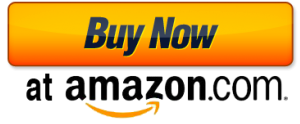 Stew Ross reveals medieval Paris and brings the Middle Ages to life with his walking tours. His descriptions of the buildings and places evoke the true flavor of the period. His stories of medieval Parisians captivate. This is history at its best." – Louis Haas, PhD, Professor of Medieval History, Middle Tennessee State University


Let us take you on a visit to the Paris of the Middle Ages. Come walk in the footsteps of the men, women, and children who lived, worked, and played in medieval Paris. Stop and see the only three residences still existing from medieval Paris. Learn about the scandalous Nesle Affair. Many of the stops are sites that most tourists don't know even exist.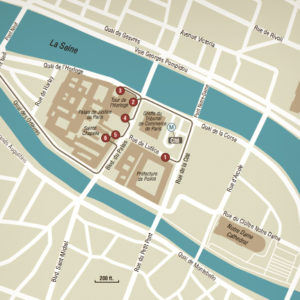 Begin your series of five walking tours on the Île de la Cité. Your stops will concentrate on the west side of the island-the original site of the medieval palace. You'll visit the only remaining portions of the palace. Upstairs in the second level of the Sainte-Chapelle (the Holy Chapel) is the most spectacular display of stained glass windows.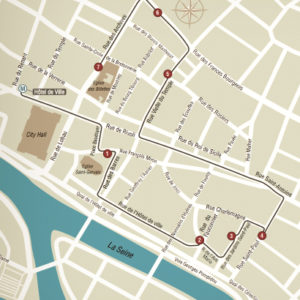 After finishing Walk Two, you will have visited one of the only three remaining Paris residences constructed in the Middle Ages. The remains of Philippe's city wall will be on your itinerary. The only remaining medieval cloister will round out the walk.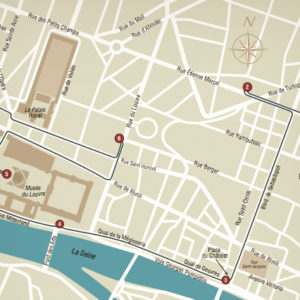 Walk Three takes you to John the Fearless's tower. A recurring theme of the book is the One Hundred Years War and the feud between supporters of John the Fearless and the Louis, Duke of Orléans. You will learn how King Philippe II Augustus's city wall was anchored by four towers along the river. It was in one of these towers that the scandal called the Nesle Affair occurred almost 150 years later.
Finally, you will learn what is meant by the Medieval Conjugal Debt. Unlike England, France would not allow women to ascend the throne–French Salic Law is explained in Walk Four. The apartments in the three little connected courtyards called the Cour du Rohan are where the French kings stashed their favorites or mistresses.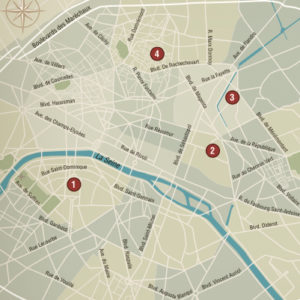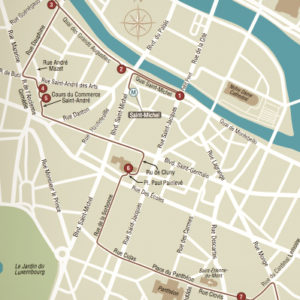 Between Volumes One and Two, you will visit places that tourists (and even Parisians) do not know exist. One is the spot where the last grand master of the Knights Templar was burned. Another is the original Roman amphitheater on the Left Bank. Most people are unaware of the Roman influence on Paris.
Includes a detailed appendix with a chronological listing of the Medieval Kings of France,  a time line of important events, recommended reading and internet site resources.
As an amateur tour guide of Paris, I have spent years digging up tidbits and treasures of local history. The walking tour books are fun (a lot of fun) and very helpful for visitors as they not only give clear directions and have terrific layout and illustrations, they also include lots of tips and insights found nowhere else. The historical writing is not your bland average tourist fare as Ross has a great eye for interesting details and has done his homework. Instead of how many steps are there in the Eiffel Tower, you get the stories of the Templar curse, why dogs were depicted so often in medieval art, where to see a king's preserved heart and much much more. Ross selects some great details and insights you will definitely appreciate and spend time discussing. – CF–Amazon July 2017
My daughter suddenly gained an interest in history. I bought Stew's book Where Did They Put the Guillotine and loved it! My 12-year-old daughter is an avid reader but she only saw history as something you learn in school. She picked up Stew's books and read them. She suddenly gained an interest in history because the books showed her that history could be fun and interesting. – Kenn Palm, CEO, Pilgrim Consulting, Inc.
Stew's latest book is full of rich stories. Even though I flew over Paris in the Space Shuttle, I had no idea what amazing mysteries lay below. Stew Ross's latest book about medieval history is full of rich stories, glorious pictures, and even a hex on a king and a pope. I, for one, can't wait to follow his walking tours of the major Parisian sites with a greater understanding of their importance in this era—and the little known places that few but Stew know about." – Rhea Seddon, M.D., Former astronaut, Author of Go For Orbit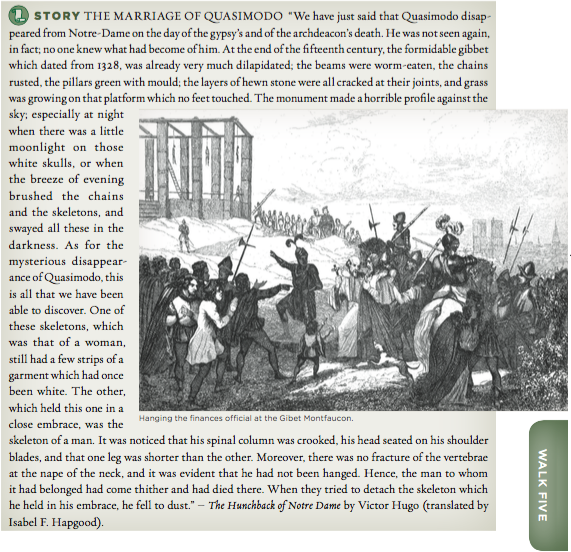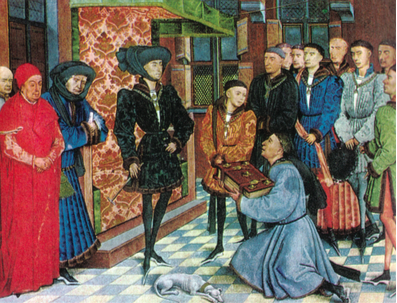 Available on Amazon in paperback and Kindle versions and on iBooks.
Also Available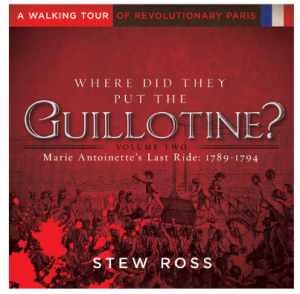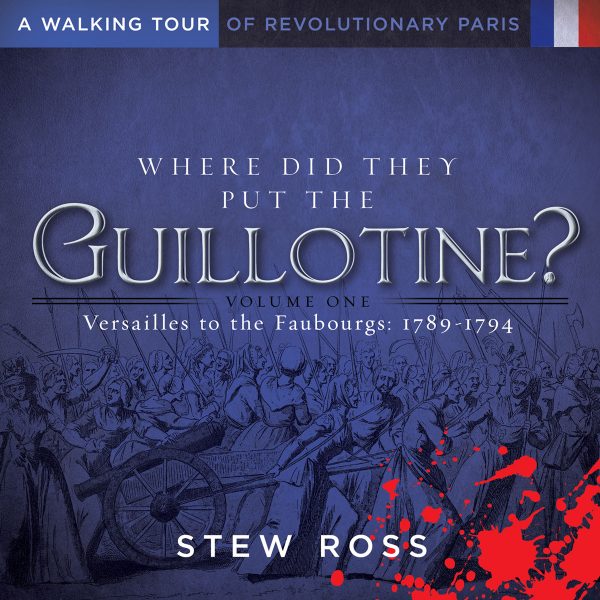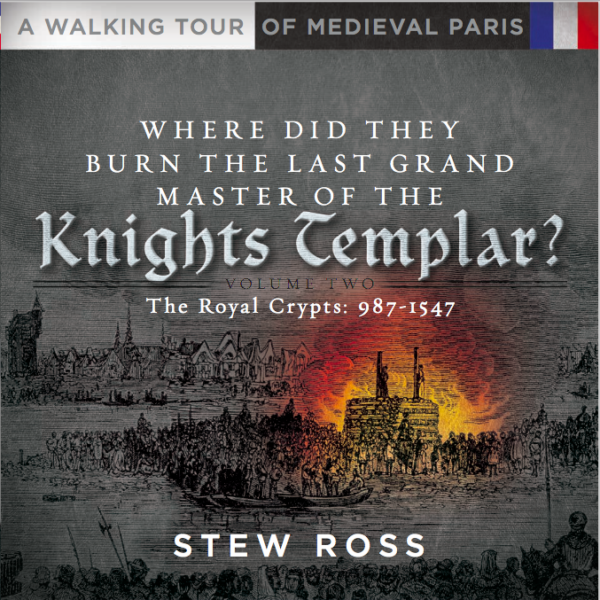 Electronic publication versions:
Each walk stop address contains a Google Maps link.  Multiple links are included to web-sites for additional information on the sites.
We understand how confusing the e-book market can be. Before you purchase the e-book version of this book, please click on Amazon's buy button. You will see the various devices that support this book. Although Amazon lists "Paperwhite" as a supported device, we have found it is not. A good rule of thumb for a successful download is to use Kindle Fire devices. This book is not read well on devices smaller than a tablet.
Copyright © 2018 Stew Ross