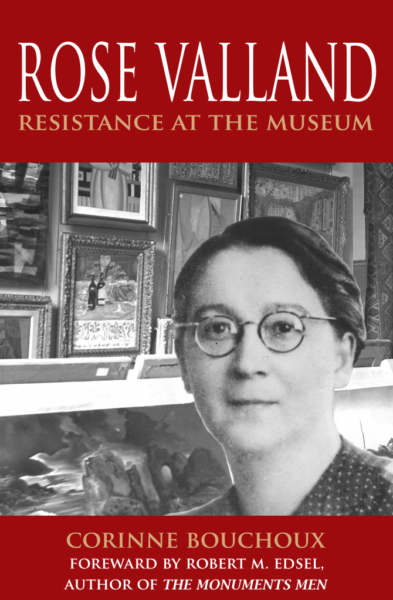 Almost sixty years after the end of World War II, the French government formally recognized Rose Valland (1898–1980) for her efforts as a Résistant during the Nazi Occupation of Paris between 1940 and 1944. A plaque was placed on the south wall of the Galerie nationale du Jeu de Paume (the Jeu de Paume museum) commemorating Rose's role in saving precious art stolen by the Germans.
Rose and her boss, Jacques Jaujard (1895–1967), were responsible for ensuring 100% of the Louvre artwork was returned to the museum. Jaujard convinced the Germans to keep their hands off of public or state owned art. Rose was responsible for directing the Americans and British to the various sites in Germany where the Germans had stored the tens of thousands of pieces of artwork stolen from French private collections and other occupied countries.
The Monuments Men
Many of us are familiar with the story of a small group of men who, in the latter stages of World War II, were given the responsibility for identifying cultural works of art, protecting these priceless items from destruction by advancing armies, and tracking down the art stolen by the Nazis. These men were called The Monuments Men.
The movie The Monuments Men was based on Robert Edsel's best seller The Monuments Men: Allied Heroes, Nazi Thieves and the Greatest Treasure Hunt in History. It is a fascinating story of the efforts of these men and one woman.
One of the real heroes of this monumental task was a French art historian, art curator, and member of the French Resistance. Rose Valland was also a spy operating right under the noses of the Nazis.
Rose Valland was The Monuments Woman. Read More The Monuments Woman