One of my friends, Rhea Seddon, was one of the original six women astronauts selected in 1978 for the space program. She and the other five women were pioneers. One of those five women, Judy Resnik, lost her life on one of the Challenger missions.
I'm writing for a mobile travel app called Guidrr. The Guides I create specialize on historical events and people. One of the new Guides is "Amazing Women of Historic Nashville." As I began my research, I found someone from Nashville who was another pioneer and like Rhea, she was an aviator. And like Judy, Cornelia was killed in the line of duty.
Debutante to Wartime Pilot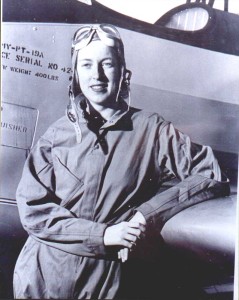 Cornelia Fort (1919–1943) was the daughter of Rufus Fort, the founder of National Life and Accident Insurance Company. She grew up in a privileged Nashville home with a future of cotillions, marriage to a prominent Nashville man, and the quiet country club life.
Cornelia didn't want to become a debutante—she wanted to fly. She became the first female pilot instructor in Nashville. By 1941, Cornelia had signed up as a flight instructor with the Civilian Pilots Training Program. Shortly after that, she was sent to Honolulu and hired to teach flying to defense workers, soldiers, and sailors based at Pearl Harbor.
Pearl Harbor
During a training flight in the early morning of 7 December 1941, Cornelia and her plane confronted the first wave of Japanese attack planes. She and her student pilot were one of the only people in the air at the time. From the air they witnessed the first bombs hit before landing in chaos that was part of the "Day of Infamy." Once on the ground and running for cover, Cornelia and her student were strafed with bullets from the attacking planes. Her little Cadet trainer was destroyed on the ground.
Women's Auxiliary Ferrying Squadron (WAFS)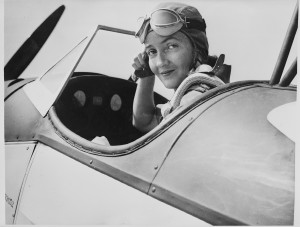 Women were not allowed to join the military during World War II. However, Hap Arnold (1886–1950), head of the U.S. Army Air Forces, authorized an elite woman's squadron to be formed. This was the first women's flight unit in American history. There were strict and very demanding requirements for entrance. In fact, only 28 women entered as the first group and Nancy Love recruited Cornelia to be the first (in total, more than 25,000 women applied with only 1,074 accepted). Their duty was to fly new airplanes to various bases around the country. In theory, this freed up the men to serve as fighter pilots. When you think about it, these women were test pilots taking new planes off the assembly line and delivering them to their new "owner." Eventually, the WAFS was merged into the Women Airforce Service Pilots or WASP.
Mid-Air Collision
Three months after being transferred to Long Beach, California, on 21 March 1943, Cornelia was flying a Vultee BT-13 Valiant to Love Field, Dallas when another plane collided with her. Cornelia was killed instantly. She was 24 and the first woman to die in the line of duty for the military. Thirty-seven of Cornelia's colleagues died during the war. Despite the U.S. government granting retroactive military status in 1977 to WASP and its pilots, they are denied the privilege of being buried in Arlington National Cemetery.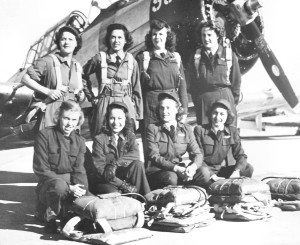 Female WWII Pilots Closer to Gaining Entry to Arlington
A former Air Force pilot, Rep. Martha McSally (R-Arizona) has introduced a bill to authorize members of the WAFS and WASP to be interred at Arlington. Let's hope our politicians can see through the discrimination and prejudice of 70 years ago to right a wrong and honor these women with this privilege they earned during the war.
Cornelia Fort Airpark – Nashville
Between 1944 and 2011, a small airport (141-acres) was located on property originally granted to a Nashvillian who served in the American Revolution. The airport was named in honor of Cornelia Fort. This is the airport that Patsy Cline was flying to when her plane went down near Camden, Tennessee on 5 March 1963. Today the site of the former airport is green space and part of Shelby Park.
Cornelia is buried in Mount Olivet (Section 25, Plot 40, Row 2). Her grave is inscribed with "Killed in the Service of Her Country."
We need your help
Please tell your friends about our blog site and encourage them to visit and subscribe. Sandy and I are trying to increase our audience and we need your help through your friends and social media followers.
Thank You
Sandy and I appreciate you visiting with us. We have some exciting things on the horizon and we'll keep you updated as we go along.
What's New With Sandy and Stew?
Stew is focused on two things right now: getting our two books on medieval Paris published and continuing the research for the book on the Nazi occupation of Paris.
We have a lot of stories and we're looking forward to sharing these with you. Please continue to visit our blog site and perhaps you'd like to subscribe so that you don't miss out on our blog posts, past and current.
Follow Stew:

Find Stew's books on Amazon and iBooks.
Please note that we do not and will not take compensation from individuals or companies mentioned or promoted in the blogs.
Copyright © 2016 Stew Ross