I'll bet most of you who are Euro trippers aren't aware that European Heritage Days (EHD) exists. I didn't until our good friend in Paris, Raphaelle Crevet, mentioned this to us a year ago in connection with our research on the next book Where Did They Put the Gestapo Headquarters? A Walking Tour of Nazi Occupied Paris (1940–1944).
Open Door Days
During EHD, European governments open up one or more of their buildings, monuments, or sites for one or two days to the general public (usually in September). These places are normally closed to everyone during the rest of the year. The chosen sites will have some significance to a theme the country picks for the current EHD year. The number of sites ranges from one (e.g., Paris, France) to more than 700 (for "Open House London").
The French Ministry of Culture started this annual event in 1984 as La Journée Portes ouvertes des monuments historiques (Historic Monument Open Door Days). Today, it is considered a cultural event celebrated by more than fifty European countries. Each country can pick a theme such as architecture, collections, shared history, restoration/protection, archaeology, monuments, and public buildings, just to name a few. Administration of the event is handled jointly by the Council of Europe and the European Commission (europeanheritagedays.com).
Each country has a different name for their version of EHD. In France, it is now known as Journées européennes du patrimoine. The site in Paris opened this year on 17 and 18 September was the Ministère de l'Intérieur (Ministry of the Interior)—more on this in a moment. Belgium chose "Recycling of Styles," Norway's theme was "Heritage Communities," Italy went with "Heritage Participation," Finland's theme was "European Cultural Environment," and the Netherlands opened up thousands of sites representing "Icons & Symbols"—maybe a windmill or two?
French Ministry of the Interior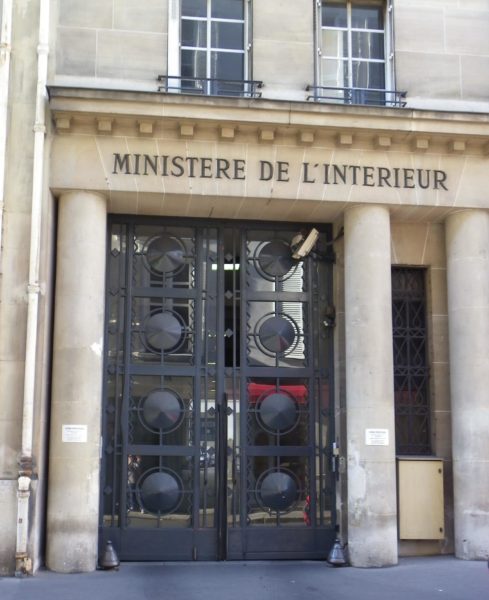 The French Ministry of the Interior was founded in 1790 during the French Revolution. Its primary responsibilities today include the country's interior security (the major police forces report to the Minister of the Interior), civil defense (this includes the firefighters), and the issuance of identity documents. Currently, I suspect its biggest challenge is grappling with the immigration and terrorism issues.
Its most infamous role was played out under the Vichy government during the Nazi occupation of France. An extremely political ministry, it had a very limited staff in Paris and performed only basic administrative functions there. It was a different story at its headquarters in Vichy, France.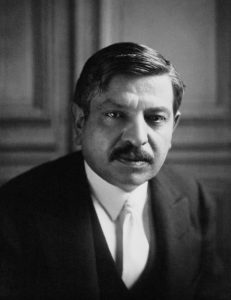 By 1942, Pierre Laval (1883–1945) had taken over the Vichy government as prime minister and appointed himself as the Minister of the Interior. Reporting to him was René Bousquet (1909–1993), the head of the French police (with the exception of the police force in Paris which reported directly to Laval).
The primary collaboration with the Germans concerning the arrests, roundups, and deportations of French Jews involved Laval, Bousquet, and Bousquet's second-in-command, Jean Leguay (1909–1989). The Germans set the policies and quotas (which in many situations Vichy decided to exceed) and used the French police to execute the plans (including the roundups) that ultimately resulted in more than 75,000 deportations to Auschwitz.
While Laval was subsequently executed for his role in the Vichy government, Bousquet and Leguay escaped any harsh punishment. Ultimately, Bousquet was pardoned and re-entered French politics. He was a close friend of François Mitterrand (1916–1996), the French president from 1981 through 1995. Leguay never came to trial in the immediate post-liberation period for his role in the roundups and deportations. In fact, many of the Vichy government officials were never held accountable for their collaboration and activities during the Occupation. That is, until 1977.
Serge Klarsfeld
One of the most effective post-war Nazi hunters has been Serge Klarsfeld. A French lawyer, Klarsfeld found documentation implicating both Bousquet and Leguay for their roles in the Grande Rafle of July 1942 (refer to my previous blog: The Roundup and the Cycling Arena) as well as ongoing arrests and deportations of the Jews to Auschwitz during the Occupation. At that point, he wrote about the connections and collaborations between Vichy officials and the Nazis. The French government could no longer look the other way and the uncomfortable discussions began concerning its role as German collaborators and its role in the deportations.
After publication of Klarsfeld's findings in 1977, both Leguay and Bousquet were charged with crimes against humanity. Bousquet was assassinated just before his trial was to begin. For you conspiracy theorists, perhaps Bousquet knew too much about the role of then-French politicians during the Occupation? Charged in 1979, Leguay was released pending trial but he was never held accountable as he conveniently died from cancer (albeit ten years after the indictment).
Gestapo Headquarters
Okay, here's a SPOILER ALERT to the title of the new book Where Did They Put the Gestapo Headquarters?
Although there were many buildings (e.g., Avenue Foch) used by the Gestapo for both administrative and satellite purposes (read: interrogations and torture), the Parisians considered 9-11, rue des Saussaies as the main Gestapo headquarters. As you stand in front of the building, you will see the inscription Ministère de l'Intérieur above the entrance.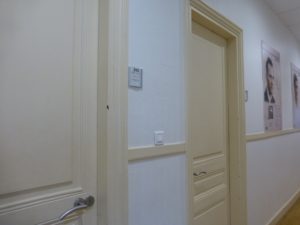 Inside this building, men and women were detained in cells (for months) after being arrested for activities ranging from political, resistance, and spying—all the way to just being family members associated with suspects. An adjacent building around the corner at 7-9, rue Cambacérès was also used as a detention, interrogation, and torture destination for the arrestees.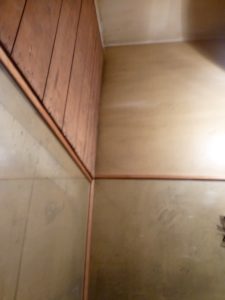 These two buildings were opened to the public on 17 September 2016 as part of the EHD event. On my behalf, Raphaelle stood in line to go through the buildings and in particular, the cells. I've included some of the photos she took. The cells contain the original "graffiti" inscribed on the walls by the prisoners. I have to mention here that taking photos was prohibited, but Raphaelle has this innate talent for talking civil servants into allowing her to break the rules. We personally benefitted from this during our trip to Versailles Palace when she talked her way into getting us into an off limits room called the Estates-General Hall.
Gestapo Prisoners:Forest Yeo-Thomas and Jean Sainteny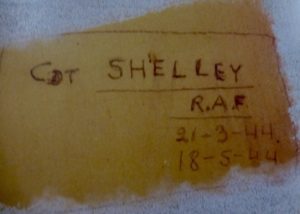 Wing Commander Forest Yeo-Thomas (1902–1964) was an SEO agent in its RF section (a section dedicated to Charles de Gaulle)—refer to my previous blog: SOE Women Agents. Known to the Gestapo as the "White Rabbit," Yeo-Thomas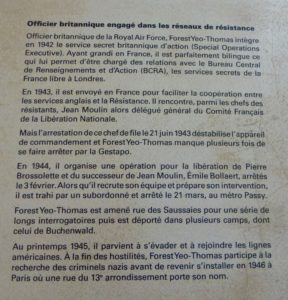 was arrested and tortured many times during his missions into France including his stay in a cell inside the Ministry of the Interior building. He managed to escape numerous times from German prisons over the course of the war including the Buchenwald concentration camp. His story is fascinating but too long for this blog. Reportedly, Yeo-Thomas was the inspiration for Ian Fleming's James Bond.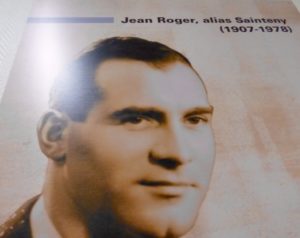 Jean Sainteny (1907–1978) was known as "Dragon" to other members of the French Resistance. He was responsible for resistance activities in the Normandy sector. Sainteny was captured by the Germans and taken to 11, rue des Saussaies for interrogation and torture.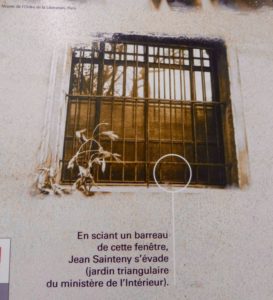 He managed to escape through a window into the small triangular courtyard outside his cell at 7-9, rue Cambacérès. He was instrumental in assisting the Allies during Operation Overlord (i.e., D-Day) events. Sainteny passed along crucial information to General George Patton that made it easier for the Allies to reach Paris in August 1944.
Raphaelle Crevet
If you are looking for an excellent private tour guide, Sandy and I can recommend Raphaelle for your next trip to Paris or attractions outside the city (e.g., Versailles Palace/Village and the Château de Fontainebleau). You can reach Raphaelle at raphaellecrevet@yahoo.fr
Tell her that Stew sent you. 
NEWEST BOOK: WHERE DID THEY PUT THE GESTAPO HEADQUARTERS? A WALKING TOUR OF NAZI OCCUPIED PARIS (1940–1944)
The Ministry of the Interior is one of many sites I will take you to in the above referenced book. At each stop you will learn about the building but more importantly, the people who once inhabited it. Their stories are really what matters because without these, the building is just a pile of bricks.
Someone Is Commenting On Our Blogs
If there is a topic you'd like to see a blog written about, please don't hesitate to contact me. I love hearing from you so keep those comments coming.
 What's New With Sandy and Stew?
We're very excited to let you know that the next book Where Did They Burn the Last Grand Master of the Knights Templar? A Walking Tour of Medieval Paris is now at the printer. This is Volume One of a two volume series. We expect this book to be available in the next four weeks (in both soft cover as well as ePub–Kindle formats). Volume Two will only be available as an ePub book.
WALKS THROUGH HISTORY
We are very close to rolling out our new and refreshed blog site and web site. Sandy has worked diligently with the folks over at Metacake (metacake.com) to build a professional and informative site for us.
We have a lot of stories and we're looking forward to sharing these with you. Please continue to visit our blog site and perhaps you'd like to subscribe so that you don't miss out on our blog posts, past and current.
We have a lot of stories and we're looking forward to sharing these with you. Please continue to visit our blog site and perhaps you'd like to subscribe so that you don't miss out on our blog posts, past and current.
Follow Stew:

Find Stew's books on Amazon and iBooks.
Please note that we do not and will not take compensation from individuals or companies mentioned or promoted in the blogs.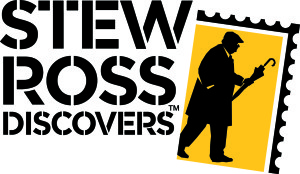 Walks Through History
Copyright © 2016 Stew Ross