Do Authors Make Money?
I was having a cup of coffee with a woman who owned a public relations firm in Nashville. She specialized in handling authors with the marketing of their books. So I asked her, "How do authors make any money on their book?"
She answered, "They don't, at least not until the third or fourth book."
Huh?
She went on to explain that the economics turn positive when a self-publishing author writes a series of books as opposed to a "one and done" book. As the author builds their audience (or tribe) over a period of 18 to 24 months, he will have probably written his first two books. By the time the third book is written and published, the audience is there, and they begin to buy the third book. If they like it, they will go back and buy book numbers one and two. She said this is when the author begins to make money.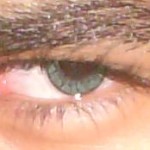 So I have this series of three walking tour books in Paris planned for publication over the next two years: Where Did They Put the Guillotine?—French Revolution (1789–1794), Where Did They Burn the Last Grandmaster of the Knights Templar?—Medieval Paris (987–1547), and Where Did They Put the Gestapo Headquarters?—Nazi-occupied Paris (1940–1944). Keeping in mind what my friend the PR lady said, what is the sequence I should pursue as far as writing and publishing these three books (keep in mind, it's really four books as the French Revolution turned into two separate books/volumes).
The Eyebrow Effect
I developed this really sophisticated system of what I call the "Eyebrow Effect." When I tell people about the medieval book, the expression on their face and in particular, their eyebrows, is nonchalant: no real movement (in other words, this one won't get me a seat next to Oprah as her next best seller). When I tell them about the French Revolution book, well now I get some reaction—the eyebrows move up a ways.

But when I tell them about the book on the Nazi occupation of Paris, I can see the excitement in their eyes, their face begins to twitch, and their eyebrows arc up like the St. Louis Gateway Arch.
BINGO! I have my book release strategy. I open the Walking Tour Series with the French Revolution books followed by the medieval book. Then I publish the Nazi occupation book. The first two books (French Revolution) will be published by the end of September 2014 and the medieval book is planned for first quarter 2015. The Nazi occupation book will be out by the end of 2015.
Do we have a lot of stories? Of course we do. I'm looking forward to sharing these with you. Please continue to visit our blog and perhaps subscribe so that you don't miss out on the most recent blog posts.
Thanks so much for following my blog and my little journey through this incredibly interesting process of writing a series of niche historical travel books and then getting the bloody things published.
-Stew
Please note that I do not and will not take compensation from individuals or companies I mention or promote in my blog.
Are you following us on Facebook and Twitter?
Copyright © 2014 Stew Ross