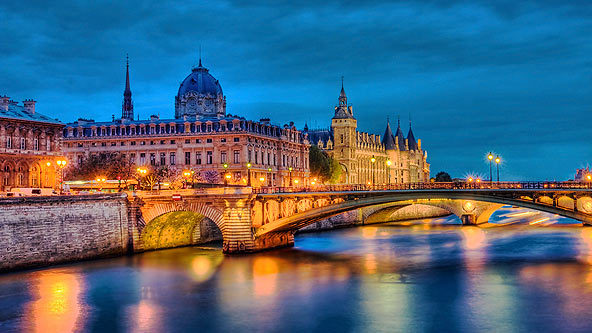 First of all, thanks so much for visiting my first Blog. Not too sure how many folks at first are going to visit with me. I don't think too many will see this first one unless you've gone back into the archives.
I think the reason for this is that, at this point, I haven't built up a following. But I'm working on that as we speak. I met with my friend Joel who is an expert at creating content, marketing and developing an audience through blogging and he is guiding me through this process.
Why am I trying to develop an audience? Well, I'm in the process of writing a book. It's a book about Paris. Specifically, it is a series of walking tours of Paris that follow the path of the French Revolution. I guess you might call it a niche travel guide.
The blogs that I will develop will take you along with me on my journey to get this book published. I've never done this before and I'm learning just a ton of things (and having a great time doing it). I'm lucky to have a lot of friends who know so much more about this than I do. It's always best to surround yourself with folks that know a heck of a lot more than you do. So I'd like to take this opportunity to thank all of you.
I guess that as of now I am officially a "BLOGGER".  Thank you for allowing me to join your world.
Thanks for visiting my blog. I appreciate you following my little journey through this blog. Please don't hesitate to start up a conversation with me.
-Stew
Please note that I do not and will not take compensation from individuals or companies I mention or promote in my blog.
Are you following us on Facebook and Twitter?
Copyright © 2012 Stew Ross