As you read this, Sandy and I are on an airplane returning to the States after spending several weeks (and a lot of money) in Paris. A comment we seem to always receive is "Oh, what a nice place to spend your vacation." Well, as we have to explain, it's really not a vacation. We are walking the walks, shooting photos, and interviewing people as part of the research for our next book. I wore my Fitbit and we walked an average of 8.4 miles per day. We take one Sunday off to grab a lunch and sit in the Luxembourg Gardens and watch the kids sail their little bateaux (boats) in the water basin and watch the Gendarmes chase off people who move their chairs too close to the basin.
---
Hope You've Enjoyed the Instagrams!
Sandy and I hope you've enjoyed the brief Instagrams that we sent out each day while in Paris the past two weeks. There are a lot of good photos and comments collected in those two weeks. We met some very interesting people while tracking down the significant sites of the Nazi Occupation of Paris.
---
Les Journées du Patrimoine or The European Heritage Days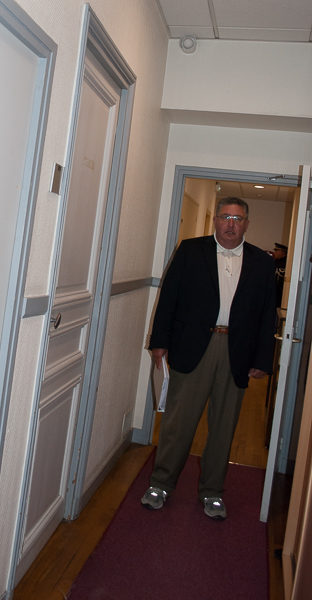 We planned our trip so we would be in Paris over the weekend that European countries celebrate their culture, history, and heritage. It is a time when government buildings are opened to the public, entrance fees are waived, and otherwise off-limit sites can be visited.
We visited the Le ministère de l'Intérieur or the Ministry of the Interior. Our friend, Annette, came in from Rotterdam for the weekend and accompanied us. Of course, Rapahëlle Crevet was our guide for the day as she worked her magic with all of the bureaucrats and police.
The Ministry of the Interior has always been responsible for the police force—even during the Occupation when Vichy was the collaborationist government. Adjoining and connected to the ministry are the offices located at 11, rue des Saussaies. This was the address of the Gestapo headquarters (I guess I just gave away the secret to the next book Where Did They Put the Gestapo Headquarters?).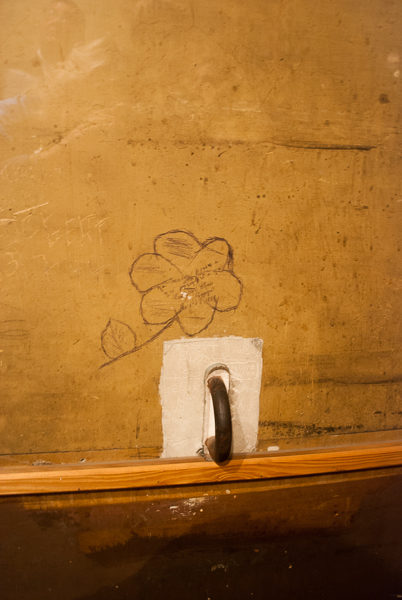 We were allowed to go through the halls and cells on the floors where the victims were held, interrogated, and tortured. In the cells are the iron eye-hooks where they were chained before being led off for interrogation. Graffiti remains on the walls as they scratched their messages of defiance, their pride in France, and wishes for liberty.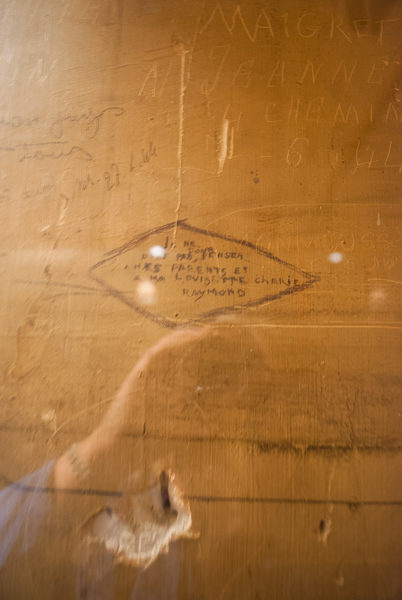 Cité de la Muette and Drancy
We spent a morning with Raphaëlle venturing to the city of Drancy, a suburb of Paris where a public housing complex called the Cité de la Muette is located. It was once much larger than the three-sided complex we see today. At the open end is a moving memorial to the deportees and a cattle car used to transport between 90 and 100 people to the extermination camp called Auschwitz.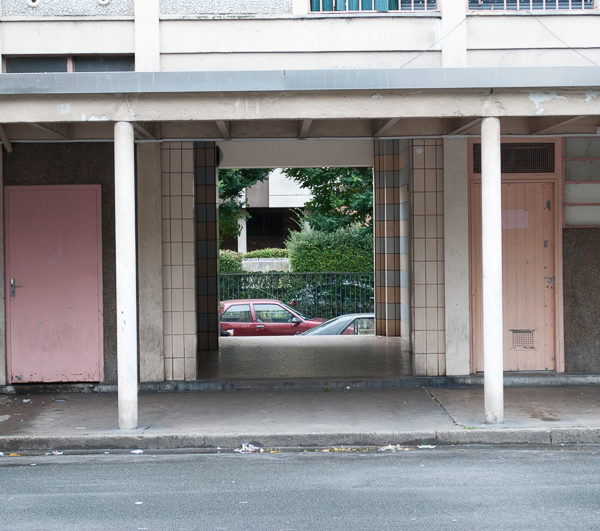 This complex was used as a detention camp to hold Jews who were arrested and then detained before being deported to Auschwitz. It could hold up to 6,000 people so after the two day roundup of July 1942 when approximately 17,000 Jews were arrested, only the men were detained here. The women and children were taken to a detention camp south of Paris.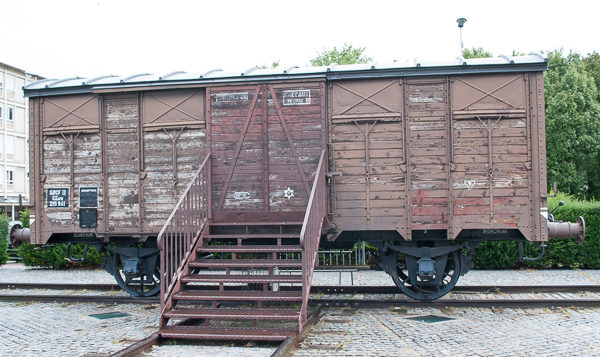 Raphaëlle introduced us to Lucien Tinader. Lucien and other volunteers run the non-profit organization called the Association Fonds Mémoire d'Auschwitz (AFMA). It is a small museum on the grounds of the Cité de la Muette. Lucien and the other volunteers welcome groups of school children throughout the year. They teach the children about the Holocaust in the context of the French roundups. Their mission is to ensure no one ever forgets.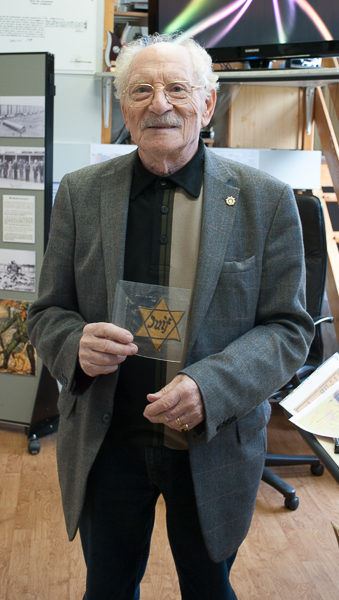 After we returned to Paris, we visited the Vel' d'Hiv memorial and the site of the Velodrome. You might recall one of my blogs about the July 1942 roundup. It wasn't until 1995 when President Jacques Chirac gave a speech at the memorial that the French government acknowledged its role as a collaborationist government and the role the police played in the arrests and deportations. Unfortunately, the memorial is in a somewhat obscure location but its message to visitors is to "never forget."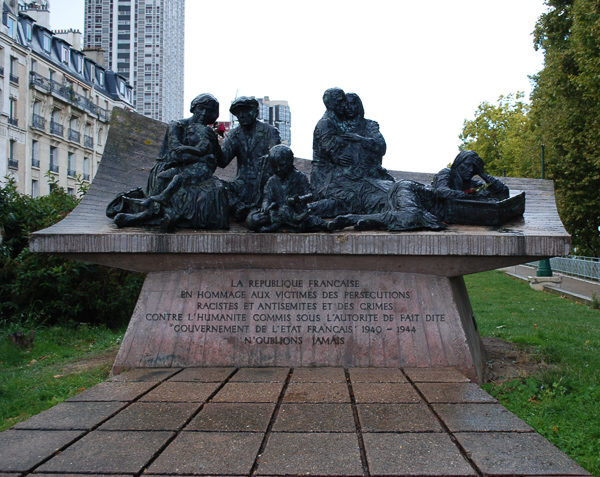 Mont-Valérien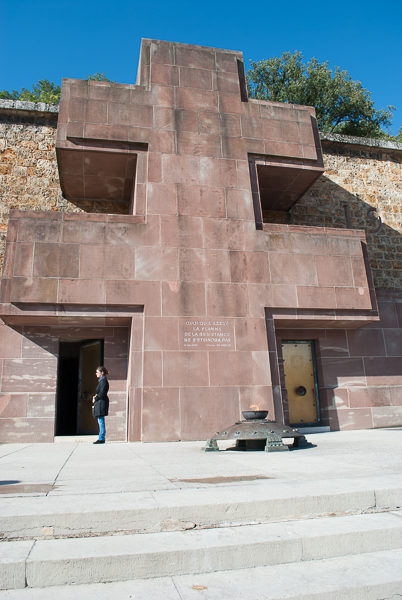 Another introduction that came via our time with Raphaëlle was to Antoine Grande. Antoine is the director of three memorials: Mont-Valérien, Memorial of the Deportation, and a small memorial near the Eiffel Tower. We had a wonderful conversation with Antoine before our tour began.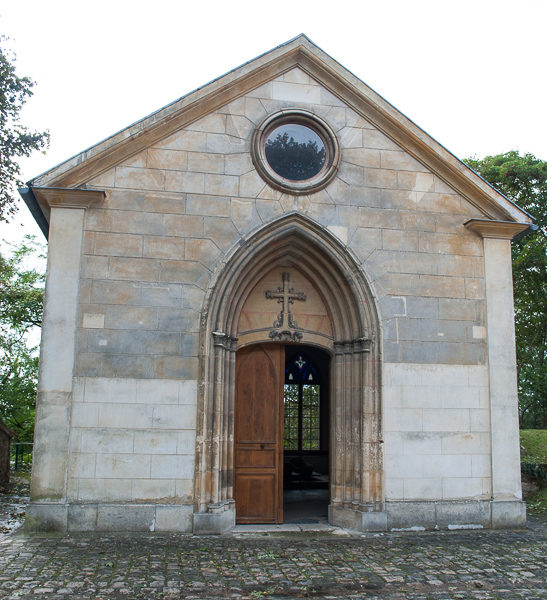 Mont-Valérien continues its role as a military fort. Located outside Paris in a small suburb, it was used by the German Wehrmacht to execute résistants, hostages, or anyone they deemed a threat. Back then, the city had not encroached and the surrounding area was forest. We saw the chapel where they trucked in the victims and held them before marching them—in groups of five—down the path to a clearing where they were shot by a firing squad. As evidenced by a recently discovered photo of a 1944 execution, the clearing has not changed since then. Then we went on to the memorial where the French president holds a very moving ceremony on 18 June of each year.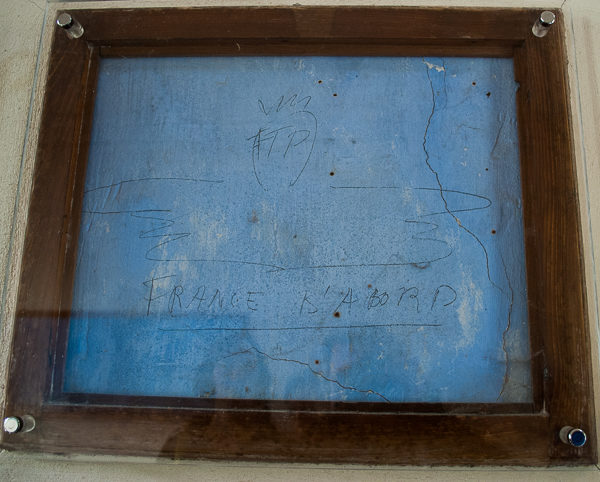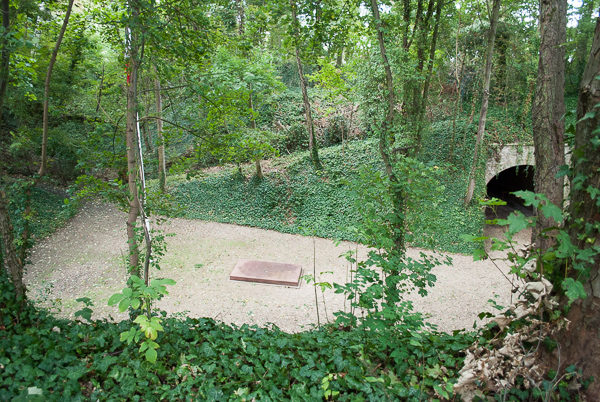 Antoine's primary mission includes preserving the memorials to the victims of the Nazi occupiers and to ensure no one ever forgets. 
Forgive But Never Forget 
Raphaëlle Crevet
Raphaëlle never ceases to amaze me. She is the best guide we've ever had and I highly recommend that you consider using her when you're in Paris or the surrounding area. Her knowledge is excellent and she has an uncanny way of getting us into places no one else can go. You can reach her at raphaellecrevet@yahoo.fr.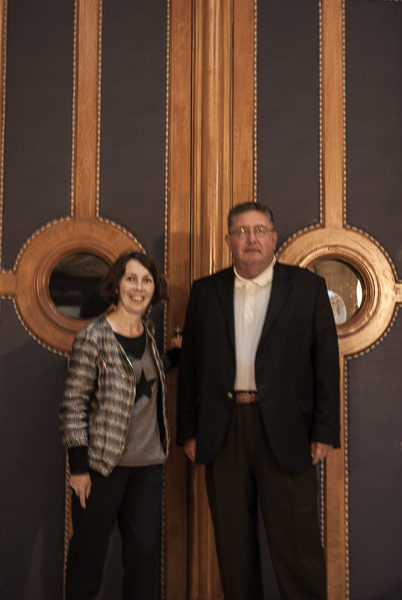 Recommended Reading
We spent some time with Raphaëlle in her apartment looking at the reference books she has used. There were three in particular that I had never seen (they are all in French with no English translation). I couldn't find any of them on Amazon. However, all three were available on eBay. I love eBay.
Thoraval, Anne. des Resistants à Paris. SPE—BARTHELEMY
Thoraval, Anne. les lieux de la Resistance. Parigramme.
Desprairies, Cécile. Ville Lumière. Années Noires. Denoël.
What's New With Sandy and Stew?
We must be getting old. We never did close down the bistro with our friend Annette. She came to Paris from Rotterdam for a couple of days to see us but by 9:00 PM each evening, we were all ready to call it a day.
We had some great experiences (as outlined in this special blog post) and almost all of them were a result of Raphaëlle's doing. So, a big thank you (as always) to Raphaëlle. The highlight was meeting Raphaëlle's new baby.
Someone Is Commenting On Our Blogs
If there is a topic you'd like to see a blog written about, please don't hesitate to contact me. I love hearing from you so keep those comments coming.
Why Would You Want To Buy Our "Walks Through History" Books?
Simple.
You like to travel and experience history and historical events. You like to see original buildings that had a significant impact on the people and events of the history you're engaged with. You want to know the stories behind the brick and mortar in front of you.
The walking tour books are meticulously researched so you can go directly to those sites and learn about the building's history as well as an introduction to some of the more interesting people associated with it.
Thank You
Sandy and I appreciate you visiting with us. We have some exciting things on the horizon and we'll keep you updated as we go along.
Follow Stew:

Find Stew's books on Amazon and iBooks.
Please note that we do not and will not take compensation from individuals or companies mentioned or promoted in the blogs.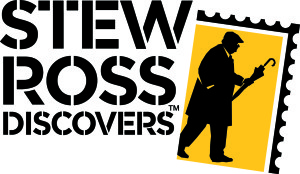 Walks Through History
Copyright © 2017 Stew Ross