Books to Lose Your Head Over!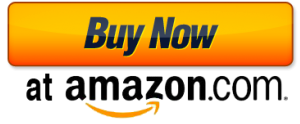 Stew is a natural born storyteller. His passion for travel and history are superbly paired to bring Revolutionary Paris to life for today's discerning traveler. Investment bankings loss is travel writings gain. –  David Bohan-Chairman Emeritus, Bohan Advertising
Walk with us in the footsteps of the revolutionaries, nobles, royalty, and citizens of the French Revolution. In Volume Two, the Revolution has begun its dark descent culminating in the period called The Terror.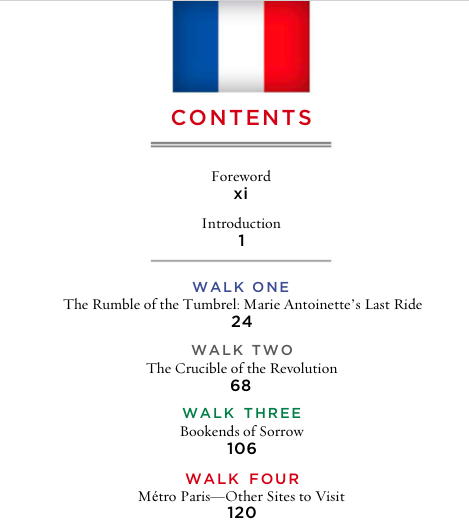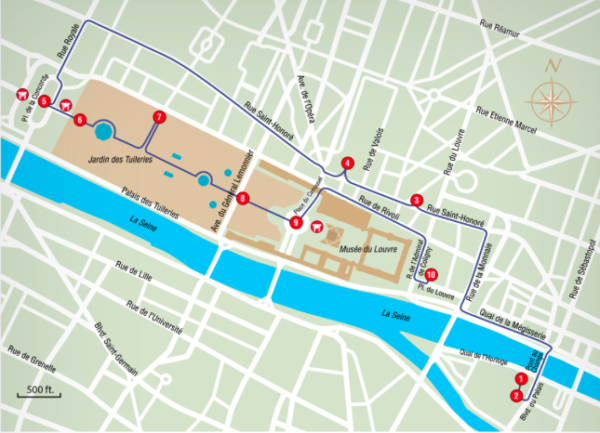 Your first walk will take you along the exact route Marie Antoinette's cart took to the guillotine. Her one hour ride passed by Robespierre's apartment, the pharmacy where her alleged lover, Axel von Fersen, purchased the invisible ink to write her love letters, and Café de la Régence where Jacques-Louis David sketched the queen sitting in the cart. Stop by the shop where Charlotte Corday purchased the knife she used to assassinate Jean-Paul Marat. Along the way, you will learn how to identify pre- and post-revolution buildings.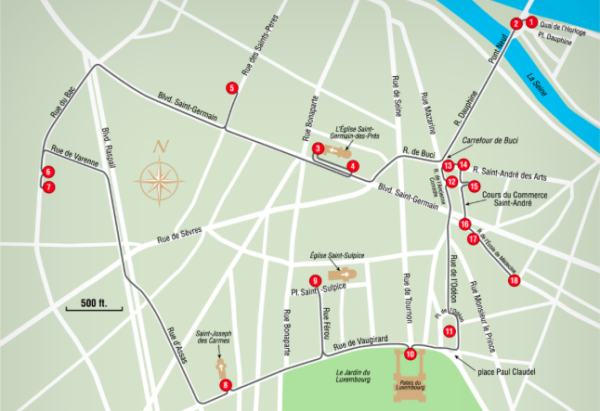 In the next walk, The Crucible of the Revolution, you will visit the oldest coffee house in Paris. It was the principal meeting place on the Left Bank for Revolutionaries: both French and American. Nearby were the residences of George-Jacques Danton, Jean-Paul Marat, and Camille Desmoulins.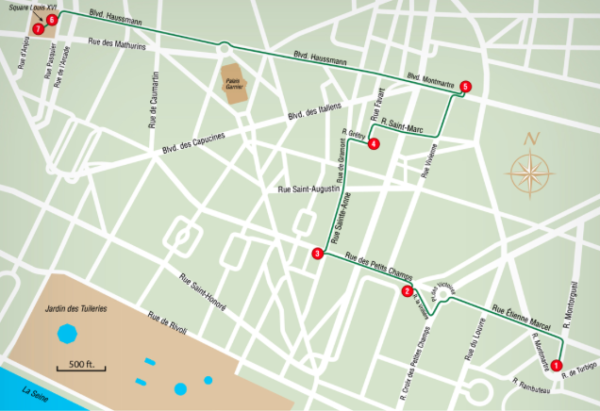 Walk Three (Bookends of Sorrow) takes you to the Passage of the Queen of Hungary where a young girl talked too much and lost her head. The original bathtub that Marat died in is part of an exhibit at the Musée Grévin. Finally, you will visit the site of the cemetery where the Place de la Révolution guillotine victims remains were thrown.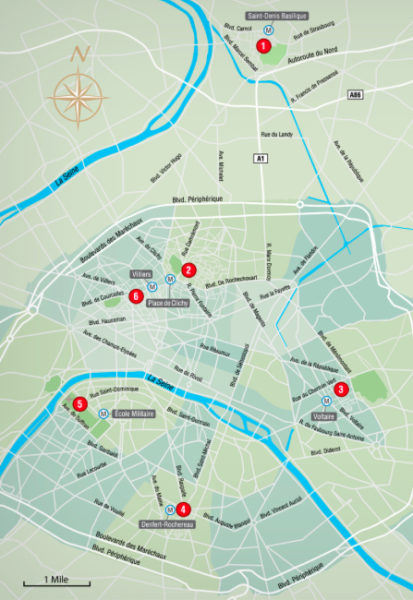 One of the highlights of Walk Four is the Paris Catacombs. A subterranean ossuary, more than six million skeletons (i.e., bones) have been assembled and stacked throughout its various chambers. Don't miss this one.
Includes a detailed appendix with a listing of the players in the French Revolution, the Revolutionary Governments,  a time line of the French Revolution, Guillotine sites, recommended reading and internet site resources.
As an amateur tour guide of Paris, I have spent years digging up tidbits and treasures of local history. The walking tour books are fun (a lot of fun) and very helpful for visitors as they not only give clear directions and have terrific layout and illustrations, they also include lots of tips and insights found nowhere else. The historical writing is not your bland average tourist fare as Ross has a great eye for interesting details and has done his homework. Instead of how many steps are there in the Eiffel Tower, you get the stories of the Templar curse, why dogs were depicted so often in medieval art, where to see a king's preserved heart and much much more. Ross selects some great details and insights you will definitely appreciate and spend time discussing. – CF–Amazon July 2017
The book brought me back in time to 1789. Full of tension, patriotism, drama . . . I was mesmerized by the events and felt as if they were unfolding around me. The details of what I didn't learn in history class were true to life. Wonderful tours!  – Laurie Hughes, Intellectual Property Attorney/Francophile
Five stars. It's works like this that bring history to life. Thumbs up! Gregory Luken, Wealth Advisor, Luken
A real trip advisor. Recently returned from another visit to Paris. Stew's book made this one the best ever. Going back to see more history come alive. –  Amazon reviewer, November 3, 2015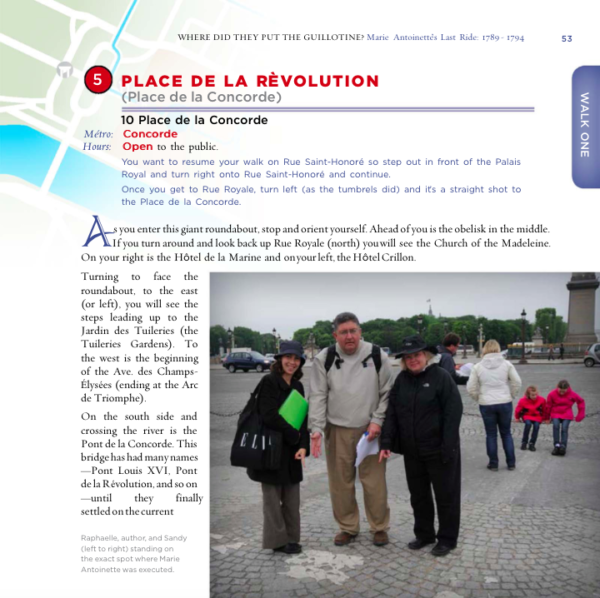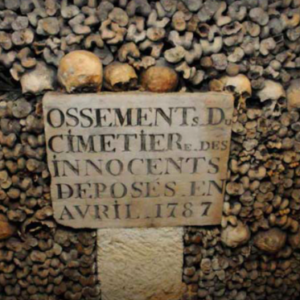 Available on Amazon in paperback and Kindle versions and on iBooks.
Also Available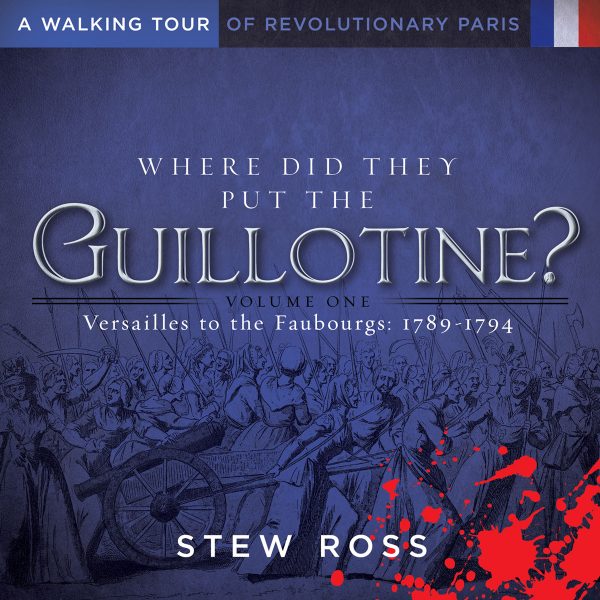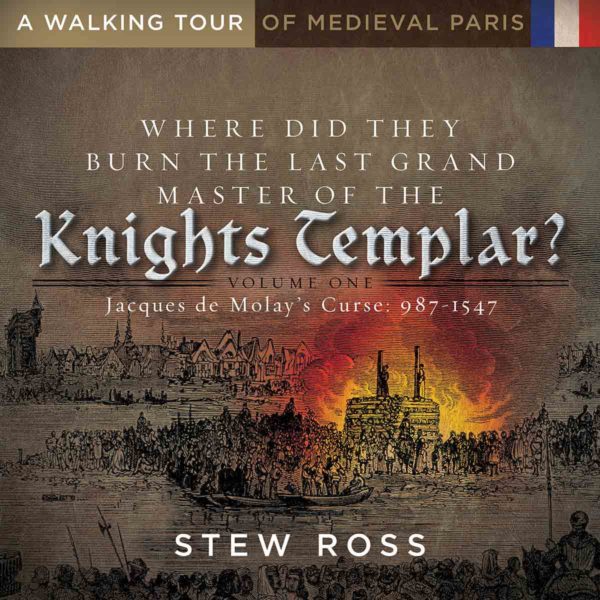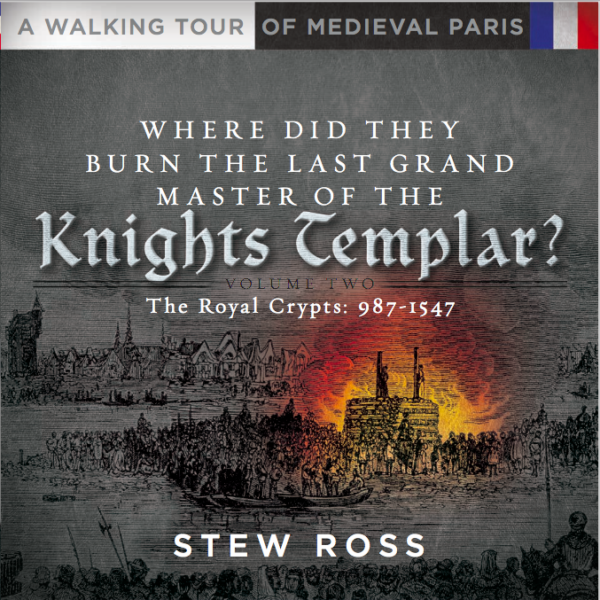 Electronic publication versions:
Each walk stop address contains a Google Maps link.  Multiple links are included to web-sites for additional information on the sites.
We understand how confusing the e-book market can be. Before you purchase the e-book version of this book, please click on Amazon's buy button. You will see the various devices that support this book. Although Amazon lists "Paperwhite" as a supported device, we have found it is not. A good rule of thumb for a successful download is to use Kindle Fire devices. This book is not read well on devices smaller than a tablet.
Copyright © 2018 Stew Ross