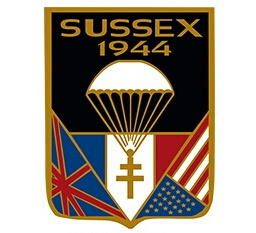 Remember the "rabbit hole" I talked about in a recent blog post (Curious George Flees the Nazis)? Well, I went down the rabbit hole for a week and popped back up with the relatively forgotten story of The Sussex Plan and its one hundred twenty brave agents. What initially grabbed my attention was the address in Paris of an established safe house used to shelter more than forty agents. It will be a stop in my new book.
The story and memory of The Sussex Plan and its agents are kept alive by Dominique Soulier and the MM Park France Museum (twelve miles north of Strasbourg France). M. Soulier is the son of Georges Soulier, a former Sussex Plan agent.
SOE and Resistance Efforts
By mid-1943 the Nazis had successfully infiltrated and crippled the efforts of the British run Special Operations Executive (SOE) organization (blog post: Women Agents of the SOE). The same could be said for some of the larger French resistance networks when their leaders were arrested, interrogated, and tortured. If these men and women survived the torture, they were either killed by the Gestapo, committed suicide, or deported under the Nacht und Nebel decree (blog post: Night and Fog).
About this time, General Eisenhower and Prime Minister Churchill had agreed upon an invasion of Europe for some time in 1944. To plan properly for the invasion, Eisenhower needed information on German troop movements and other surveillance facts, particularly in northern France. However, the SOE and its agents in France could not be counted on to accomplish what was needed. So British MI6 created a new organization called The Sussex Plan and its mission was to gather information to assist in the planning of D-Day.
The Sussex Network
Although devised by the British, the Sussex Network was a joint effort by British Special Intelligence Services (MI6), the American Office of Strategic Services (OSS), and General de Gaulle's Bureau Central de Renseignement et d'Action (BCRA). The responsibility for identifying qualified agents fell on the shoulders of Gilbert Renault, the renowned résistante leader known as Colonel Rémy. It was decided that French citizens would be recruited, primarily because they wanted agents who spoke fluent French.
Teams of two were to be dropped into France: one as the mission chief and the other as the radio operator. Rémy was opposed to "blind" drops and set up his own agents to act as "pathfinders" for the Sussex agents once on the ground. One of the pathfinders was a young woman named Jeannette Guyot.
Jeannette Guyot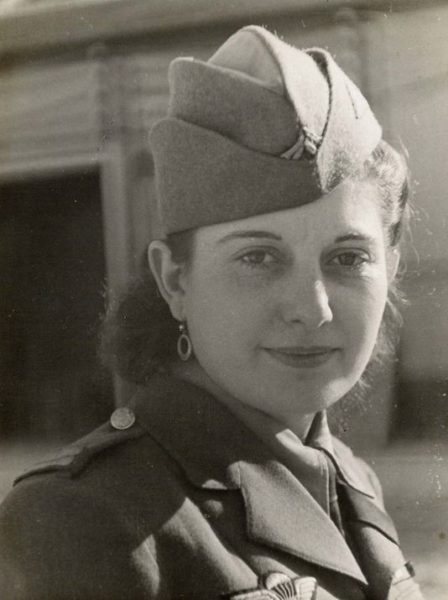 Virtually from the start of the German Occupation, Jeannette worked as a member of the French resistance movement. As a member of the Amarante network, she helped provide passage for people crossing the border between the Occupied and Free Zones in France.
Between 1942 and mid-1943, Jeannette worked as Colonel Rémy's liaison officer helping to supply the BCRA with intelligence about the German's activities in France. During this time, her network was compromised by betrayal and she moved from Paris to Lyon. Joining a local resistance network, Jeannette became known to the Gestapo and was put on their wanted list for arrest. Jeannette was pulled from France and flown to England.
In England, Jeannette joined de Gaulle's Free French Forces and was reunited with Colonel Rémy. In February 1944, Jeannette joined The Sussex Plan as a "pathfinder." Her responsibilities for the 52 Sussex teams were to prepare safe houses, locate dropping sites for the agents to be parachuted into, and to receive and dispatch the agents once on the ground. Over time, Jeannette also reported on German activities as well as confirming arrests and executions of Sussex agents.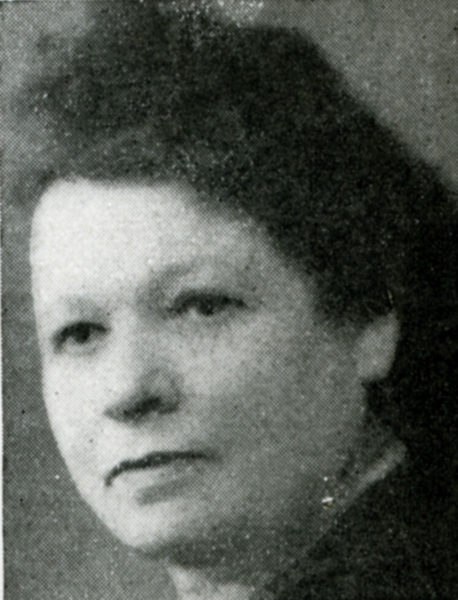 Jeannette's cousin, Andrée Goubillon, owned the Café de l'Electricité located at 8, rue Tournefort. Jeannette convinced Mme Goubillon to use her café as a safe house. Despite being located near a Gestapo sub-station, dozens of Sussex agents were sheltered by Mme Goubillon. During a post-war reunion of former agents, they renamed the café to Café du Réseau Sussex (Sussex Network Café). After Mme Goubillon passed away the bistro was closed and never reopened.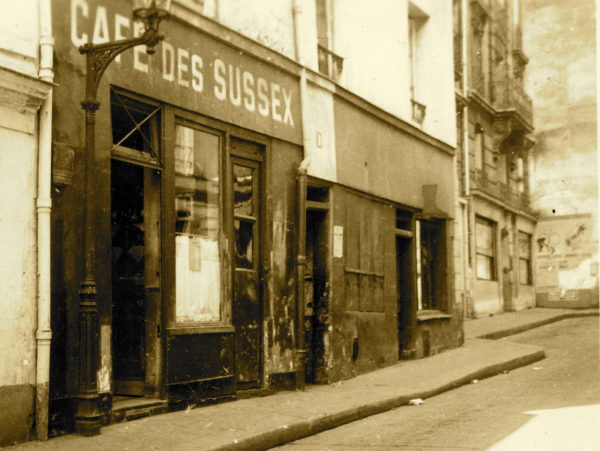 While most of the Sussex missions succeeded, twelve of the Sussex agents were captured and executed. Seven agents were deported with only four returning. It is highly likely that Jeannette would have been tortured and executed if caught by the Gestapo for her many activities over the four years she was a member of the French Resistance.
Post War Honors
Lieutenant Jeannette Guyot took on some of the most dangerous assignments while serving in the French Resistance and after the war, she was only one of two women awarded the United States Army Distinguished Service Cross (during World War II). Only the Medal of Honor surpasses the Distinguished Service Cross.
Her other honors included the following:
France: Chevalier of the Legion d'honneur
France: Croix de guerre avec palmes
France: Medal of the Resistance
England: George Medal
Jeannette married another Sussex agent and retired to the countryside where she lived the remainder of her life. Like many former resistance members, Jeannette rarely spoke of her activities during the war.
Prior to her passing in April 2016 at the age of 97, Jeannette gave the medals to her granddaughter. Click here to read her obituary in the Telegraph.
Collection Sussex 1944 – MM Park – 67610 La Wantzenau France
I would like to thank Dominique Soulier for the images I have posted in this blog and which I will use in our new book Where Did They Put the Gestapo Headquarters? A Walking Tour of Nazi Occupied Paris (1940–1944). I encourage you to visit The Sussex Plan and MM Park web sites and expand your knowledge of Dominique's father and his very brave colleagues.
What's New With Sandy and Stew?
Roy has designed Volume Two of Where Did They Burn the Last Grand Master of the Knights Templar? A Walking Tour of Medieval Paris. We anticipate publishing the book by the end of March 2017. This will be our first book available only as an e-Pub version (i.e., Kindle and iBook). I'm reviewing the comps now and I can assure you that Roy has done a wonderful job and it will be as high quality as all the others.
Despite having many projects, both Yooper related and others, I am diligently working on the new book with the Nazi Occupation of Paris theme. I am about to finish developing the walks and stops for both volumes (I tend to write two books at the same time). It's been quite a chore chiseling down almost two hundred potential stops to a maximum of forty per book.
Sandy and I are scheduled to visit Paris in mid-September to wrap up the research for the Nazi Occupation books. We'll keep you posted.
Again, if you have read any of the walking tour books (in whole or part), we would very much appreciate you writing a brief review on Amazon. It seems books move up the Amazon hierarchy ladder based on the number of reviews. Thanks for taking a couple of minutes to do that for us.
Someone is Commenting on Our Blogs
Thanks to my good friend Laurie H. for her e-mail on the latest blog The Monuments Woman (February 4, 2017). She said it was good timing. Seems Laurie is reading the book The Monuments Men. She felt the book kind of shortchanged Rose Valland (I agree) and was pleased our blog filled in some of the missing information. Always glad to help out.
If there is a topic you'd like to see a blog written about, please don't hesitate to contact me. I love hearing from you so keep those comments coming.
Why Would You Want to Buy Our "Walks Through History" Books?
The answer is simple. You like to see original buildings, places, and sites significant to historical events but you don't want to spend the time researching where they are.
The walking tour books are meticulously researched so you can go directly to those sites and learn about the building's history as well as an introduction to some of the more interesting people associated with it.
We need your help
Please tell your friends about our blog site and encourage them to visit and subscribe. Sandy and I are trying to increase our audience and we need your help through your friends and social media followers.
Thank You
Sandy and I appreciate you visiting with us. We have some exciting things on the horizon and we'll keep you updated as we go along.
Follow Stew:

Find Stew's books on Amazon and iBooks.
Please note that we do not and will not take compensation from individuals or companies mentioned or promoted in the blogs.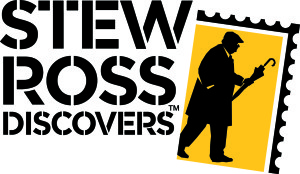 Walks Through History
Copyright © 2017 Stew Ross