As you read this, Sandy and I are on an airplane returning to the States after spending several weeks (and a lot of money) in Paris. A comment we seem to always receive is "Oh, what a nice place to spend your vacation." Well, as we have to explain, it's really not a vacation. We are walking the walks, shooting photos, and interviewing people as part of the research for our next book. I wore my Fitbit and we walked an average of 8.4 miles per day. We take one Sunday off to grab a lunch and sit in the Luxembourg Gardens and watch the kids sail their little bateaux (boats) in the water basin and watch the Gendarmes chase off people who move their chairs too close to the basin.
---
Hope You've Enjoyed the Instagrams!
Sandy and I hope you've enjoyed the brief Instagrams that we sent out each day while in Paris the past two weeks. There are a lot of good photos and comments collected in those two weeks. We met some very interesting people while tracking down the significant sites of the Nazi Occupation of Paris.
---
Les Journées du Patrimoine or The European Heritage Days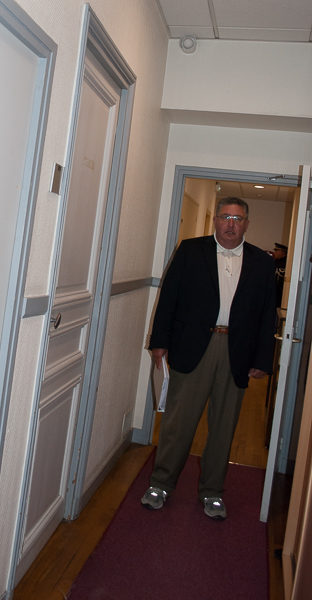 We planned our trip so we would be in Paris over the weekend that European countries celebrate their culture, history, and heritage. It is a time when government buildings are opened to the public, entrance fees are waived, and otherwise off-limit sites can be visited.
We visited the Le ministère de l'Intérieur or the Ministry of the Interior. Our friend, Annette, came in from Rotterdam for the weekend and accompanied us. Of course, Rapahëlle Crevet was our guide for the day as she worked her magic with all of the bureaucrats and police.
The Ministry of the Interior has always been responsible for the police force—even during the Occupation when Vichy was the collaborationist government. Adjoining and connected to the ministry are the offices located at 11, rue des Saussaies. This was the address of the Gestapo headquarters (I guess I just gave away the secret to the next book Where Did They Put the Gestapo Headquarters?).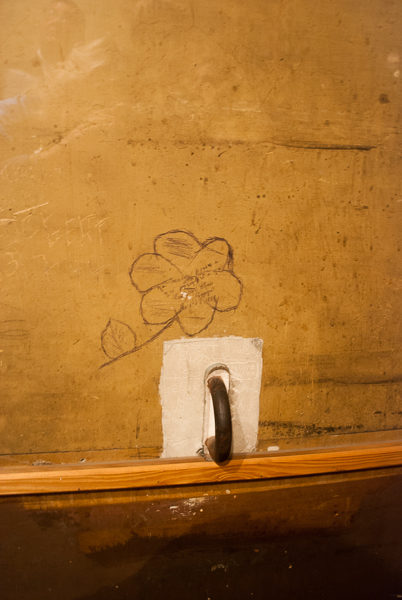 We were allowed to go through the halls and cells on the floors where the victims were held, interrogated, and tortured. In the cells are the iron eye-hooks where they were chained before being led off for interrogation. Graffiti remains on the walls as they scratched their messages of defiance, their pride in France, and wishes for liberty. Read More Paris Trip