On Monday, 22 March 1944, the crumpled and broken body of Pierre Brossolette (1903-1944) lay on the ground outside the building located at 84, avenue Foch in an upscale Parisian neighborhood of the 16th arrondissement (district).
After two and a half days of torture by the Gestapo, Brossolette recovered enough consciousness to determine he was about to divulge information about his colleagues in the French Resistance. He stood up in his cell and flung himself out the sixth floor window. His last words were "all will be fine Tuesday."
The Street of Horrors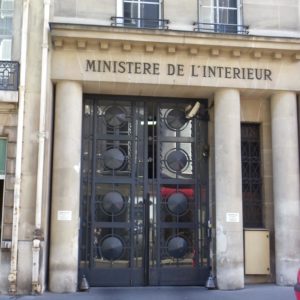 Upon entering Paris on 14 June 1940, the Germans and the various military and civilian units began to immediately appropriate hotels, vacated buildings (many by Jewish citizens), French government buildings, vacant embassies, or just kicked out the existing residents of a building they wanted to occupy.
The different departments of the Nazi police system (commonly grouped under one name: Gestapo) annexed many of the buildings on Avenue Foch. It didn't take long for the Germans to settle into Paris. The Abwehr (German Intelligence Service) had been operating in Paris during the 1930s and it was clear they had "mapped" out the entire city and identified all potential sites for the Germans to occupy.
The building at 84, avenue Foch became the main headquarters for the Gestapo. The sixth floor was converted to torture rooms and cells. Throughout the Nazi Occupation, the neighbors could hear the screams from the victims of Gestapo torture. Parisians quickly determined this street was not a place you wanted to visit.
Avenue Foch became known to the French as The Street of Horrors.
Police