It's Been  Almost One Year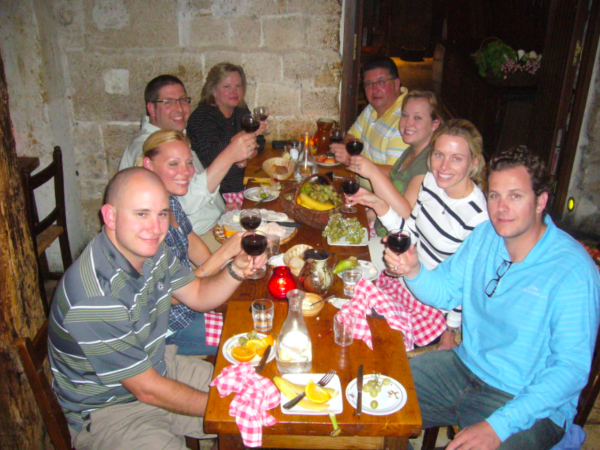 Sandy and I left for Paris (with Dan our nephew) last Spring to conduct research on the first two walking tour books (which by the way, will be going to print shortly).
It's been almost 24 hours since I completed my taxes for 2013. Part of the process this year was to figure out the contribution Yooper Publications made to the family tax situation. Yooper, as you may recall, is the publishing company I started in 2012. The intent is to publish all the walking tour books under Yooper's label.
I spent a good part of the day going through the costs of the Paris trip including going back to every receipt. As I read ones from the restaurants, my mouth started watering. I remembered the experience of eating at those restaurants and I'd like to share these with you.
First of all, if you go to Versailles and plan on staying overnight so you can enjoy walking around the wonderful village, I can highly recommend the Trianon Palace–Versailles. It is a lovely hotel on the grounds of Versailles. Pricey—yes—but well worth it.
While you're in the village, stop by the Café V or also known as Le V. They have the best frites. Also in the village is Le Bœuf à la Mode—Versailles (www.leboeufalamode-versailles.com). It is located on the Place du Marché. Our dinner was absolutely wonderful.
One of the best dinners we had while in Paris…
We ate at Restaurant Old Kashmir. It is serves up some of the best Indian food we've ever had. It was near our flat on the Left Bank.
Sandy and I are essentially bistro people. But by the end of a week or so of bistro food, we're ready for a good pizza. If you're like us, check out La Marinara at 46, rue Dauphine.
One of the surprises of the trip was discovering the quality of Asian food. By the second week, we were eating nothing but Asian. You should try the restaurant called Lao Tseu (209, bd. Saint Germain). It serves excellent Chinese cuisine. We also had great Vietnamese food (I don't have a name for you because I must have lost that particular receipt).
The One Restaurant We Always Return to…
Nos Ancetres les Gaulois (39, rue Saint Louis en l'île). It is located in a medieval cavern of linking rooms. It is a dinner experience you don't want to miss. We went there for the first time some 7 years ago. It wasn't hard to get in. Our first couple of times we got in right away without a reservation. Today, reservations are likely a must.
Keep those receipts and let us know which restaurants you would recommend.
Do we have a lot of stories?
Of course we do. I'm looking forward to sharing these with you. Please continue to visit our blog and perhaps subscribe so that you don't miss out on the most recent blog posts.
Thanks so much for following my blog and my little journey through this incredibly interesting process of writing a series of niche historical travel books and then getting the bloody things published.
-Stew
Please note that I do not and will not take compensation from individuals or companies I mention or promote in my blog.
Are you following us on Facebook and Twitter?
Copyright © 2014 Stew Ross