While it's not hard researching the Nazi occupation of Paris, sometimes it can be difficult reading about it. There are so many stories of the Nazis' brutality, viciousness, and policies that you sit back and wonder how human beings could turn into such monsters (and for many, taking pride and pleasure in their actions). Yet just when you don't want to continue that line of research, you run across stories of people who, despite knowing death awaited them if caught, acted with kindness, bravery, and unselfishness.
This is one of those stories.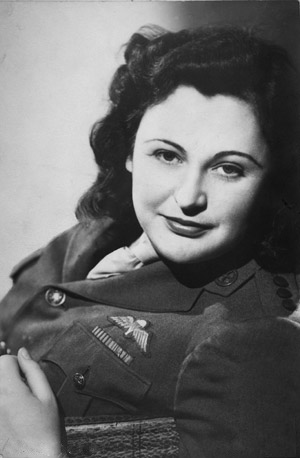 Nancy Wake (1912–2011) was one of the most remarkable women during World War II. The French Resistance primarily used women as couriers or perhaps radio operators but not Nancy Wake. She wanted and demanded a role beyond those duties. Nancy would eventually become the leader of more than 7,000 maquisards (Le Maquis) and that was during her second phase of resistance activities (more on that later). Her reputation was built during the early years of the occupation based on her exploits, which earned her a Gestapo code name and a sizeable bounty on her head.
The White Mouse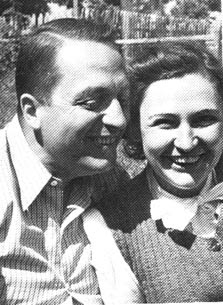 Nancy began her resistance activities almost immediately after the Germans began their occupation of France. She had moved to Paris from New Zealand (via New York and London) during the 1930s. By 1937, she had met and would eventually marry Henri Fiocca (1893–1943), a wealthy French industrialist living in Marseille, France.
Nancy's resistance duties originally included being a courier but later expanded as she developed a working relationship with Captain Ian Garrow. By late 1941, they had established an escape network for downed Allied pilots, Jewish refugees, and escaped prisoners of war. Nancy was responsible for establishing safe houses along the "Garrow Line" as well as escorting her charges up and over the Pyrenees into neutral Spain for eventual passage to England.
She took on various identities using false identification papers. The Gestapo grew frustrated because despite tapping her phone and intercepting her mail, Nancy was very clever at eluding capture. The Gestapo named her "The White Mouse" for her ability to evade their clutches. In fact, by 1943, Nancy was number one on the Gestapo's most wanted list in France and the Germans offered a five million-franc reward for her arrest. At that point, things got too hot for her and the leaders of the Resistance (along with Henri) insisted she leave France and return to England for her safety.
London and Section F
After six attempts to get out of France (via her own "Garrow Line"), Nancy arrived in England on 17 June 1943 and joined the British led Special Operations Executive (SOE). The SOE recruited, trained, and placed foreign agents in the occupied countries, including France (Women Agents of the SEO). Nancy was assigned to Section F (i.e., France) and as "Madame Andrée," she parachuted into France in April 1944.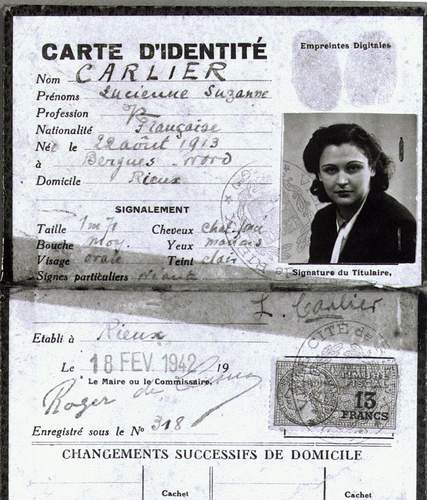 Nancy was to make contact with the Maquis organization and assess their operations. She was to determine their financial situation and need for weapons. The Allies were going to depend heavily on the Maquis prior to, during, and after the invasion of Normandy. Nancy was responsible for organizing parachute drops of supplies (including cash) to meet the needs of the Maquis. This clearly made her a very important person to the maquisards. However, her third responsibility—to train the maquisards—didn't sit too well with the Maquis leaders. That is until they got to know Nancy Wake.
Le Maquis
By June 1942, the Germans needed every soldier they could find. This left a huge need for workers in Germany. They declared la relève or the relief: for every three Frenchmen who volunteered to work in Germany, the Germans would release one French prisoner of war (there were more than one million French POWs). Well, this didn't work. So the Germans passed a new law, Service du Travail Obligatoire, where every French citizen in reasonable health and an acceptable work age must register to become eligible for work in Germany—in other words, an involuntary draft.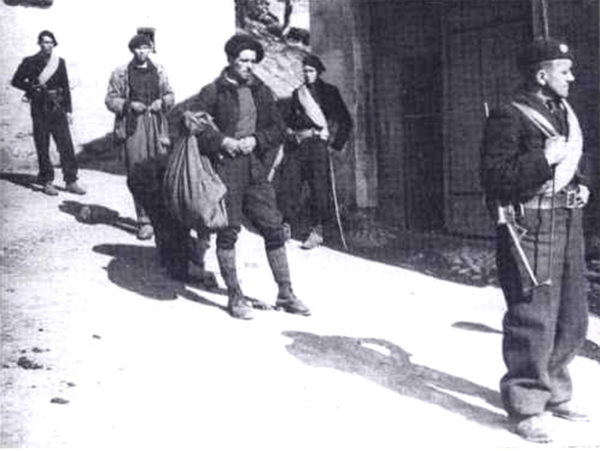 At this point, thousands of young French men left their homes and headed for the hills, forests, mountains, and brush—Le Maquis means "scrubby underbrush." They formed a loose knit organization comprised of roaming bands of guerillas hitting the Nazis quickly and then retreating back into the bush or wherever their bases were. They endured skirmishes and battles with the German army, the Gestapo, and the dreaded Milice (The French Gestapo).
"Madame Andrée Has More Guts Than Jacques, and He's The Bravest of Us All."
By late May 1944, the nightly drops of arms and cash far exceeded Nancy's requests. The Maquis ramped up its attacks on the Germans and the results before and after the invasion were critical to the Allied success (after the war, General Eisenhower would give them the credit for this). Nancy endeared herself to the maquisards because she fought alongside them as well as not being afraid to make hard decisions (she killed a SS sentry with her bare hands and ordered the execution of a man and woman found to be German agents). Nancy was so good at what she did that the arrogant leader of the Maquis in her territory eventually subordinated his role to her.
French Liberation
On 25 August 1944, Allied troops including French tanks entered Paris. The complete liberation of France would not happen until the early months of 1945. However, by the time Nancy and her "troops" entered Vichy, her job was done.
It was then she was told her husband, Henri, had been arrested, tortured, and executed by the Gestapo in March 1943. The Nazis were looking for The White Mouse and Henri never divulged his wife's whereabouts. Nancy never forgave herself for his death.
Postwar Honors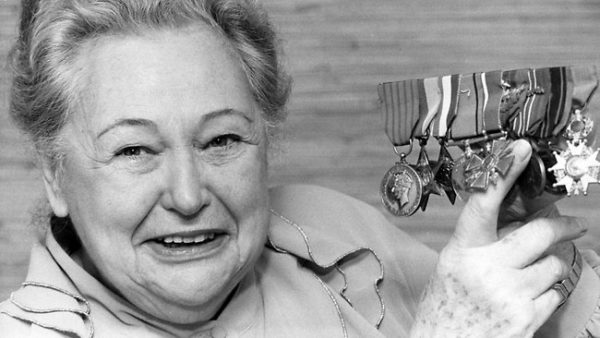 Nancy became one of the most decorated heroes of World War II. The Americans awarded her the Medal of Freedom . . . the British pinned the George Medal on her and the French gave her the Croix de Guerre with Palm, the Croix de Guerre with Star, and the Médaille de la Resistance. The French recognized Nancy in 1988 with the prestigious Chevalier de la Legion d'Honneur.
Nancy sold her medals in 1994 for $165,000. She had no children to give them to and she knew she couldn't take them with her. The Australian government purchased them and they are now behind glass at the Australian War Memorial in Canberra.
Nancy died in London at the age of 98. Following her instructions, her ashes were scattered over the hills where she and her fellow Resistants fought the Germans.
Watch Nancy's story.
If Nancy's story excites you, I highly suggest you read Peter Fitzsimons's biography of Nancy Wake. I guarantee you won't be able to put down the book.
What's New With Sandy and Stew?
We've done a couple of new things for our blog site. First, an on-going list of interesting blogs I follow has been developed and added at the bottom of the blog.
Second, I thought doing reviews on selected books I've read and used in my research might be interesting to those of you interested in these stories. I figured, what the heck, I've read them so I might as well pass on some of my thoughts. All of the books, articles, and other materials I use for research are listed in the Appendix of each book under "Recommended Reading."
I hope both of these new additions to the blog site are valuable for you.
---
Again, if you have read any of the walking tour books (in whole or part), we would very much appreciate you writing a brief review on Amazon. It seems books move up the Amazon hierarchy ladder based on the number of reviews. Thanks for taking a couple of minutes to do that for us.
---
Someone Is Commenting On Our Blogs
Thanks to everyone who has communicated with us regarding our blogs. It is greatly appreciated and one of the reasons we keep going.
If there is a topic you'd like to see a blog written about, please don't hesitate to contact me. I love hearing from you so keep those comments coming.
Why Would You Want to Buy Our "Walks Through History" Books?
Simple.
You like to travel and experience history and historical events. You like to see original buildings that had a significant impact on the people and events of the history you're engaged with. You want to know the stories behind the brick and mortar in front of you.
The walking tour books are meticulously researched so you can go directly to those sites and learn about the building's history as well as an introduction to some of the more interesting people associated with it.
Thank You
Sandy and I appreciate you visiting with us. We have some exciting things on the horizon and we'll keep you updated as we go along.
Follow Stew:

Find Stew's books on Amazon and iBooks.
Please note that we do not and will not take compensation from individuals or companies mentioned or promoted in the blogs.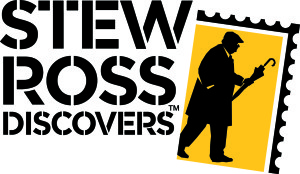 Walks Through History
Copyright © 2017 Stew Ross