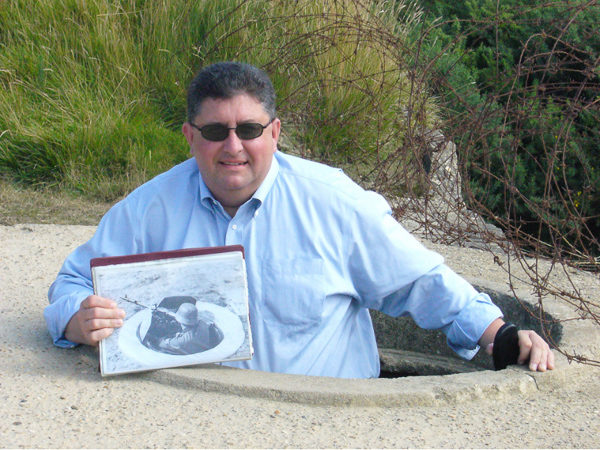 I was advised to write this blog about me. If I hadn't been so advised, this particular topic would not be here. So I'm going to skip the embarrassing stuff and get right to the good stuff.
I am writing a book. It is called "Where Did They Put The Guillotine?" It is a niche travel guide that takes the reader on walks through Paris with the specific theme of the French Revolution. It is a walking tour of Revolutionary Paris from 1789 to 1794.
It is a book about buildings, places (where buildings used to be), sites (where significant events took place) and people (where did they live, play and work).
I grew up in Europe during the 1960's. I was standing on the Place de la Concorde with my parents when I asked our guide, "Where did they put the guillotine?" No one could answer that question.
As a result of having grown up in Europe, I developed a passion for history and traveling, especially in Europe. I have always tried to blend my travels with history. As you can imagine, our ideal vacation has never been to sit on some beach and read trashy novels (although Sandy does enjoy her trashy novels).
After two years at the University of Michigan, I left Ohio and finished up my degree (B.S. Geology) at Cal State Long Beach. I met Sandy; we got married and raised our three children in Southern California. I decided not to pursue geology (good choice on my part). I went into banking with my first position at Bank of America. Sandy and I moved to Nashville in 2006 and I left the banking industry in 2010.
I decided to write a book on networking called "The Mindset of Networking®." It was a book that I could give to the guests and members of the Southeast Business Forums, LLC. This is a networking organization that I've run for the past five years.
At some point and for some reason, I got it into my head to write this niche travel guide. I thought it would be fun and I could cross off something on my bucket list. Well, the more I got into it, the more I thought this could have some legs to it. Stay tuned.
Thanks for visiting my blog. I appreciate you following my little journey through this blog. Please don't hesitate to start up a conversation with me.
-Stew
Please note that I do not and will not take compensation from individuals or companies I mention or promote in my blog.
Are you following us on Facebook and Twitter?
Copyright © 2012 Stew Ross