I decided to reprint a prior blog post as we look back and reflect on the events this week that took place in Pearl Harbor during the early morning of 7 December 1941. We read about the heroic acts of the men that morning and the tremendous loss of life. As you will read in my next book Where Did They Put the Gestapo Headquarters? A Walking Tour of Nazi Occupied Paris, women played an extremely important role in World War II. This post is about one of those women – Stew.
Debutante to Wartime Pilot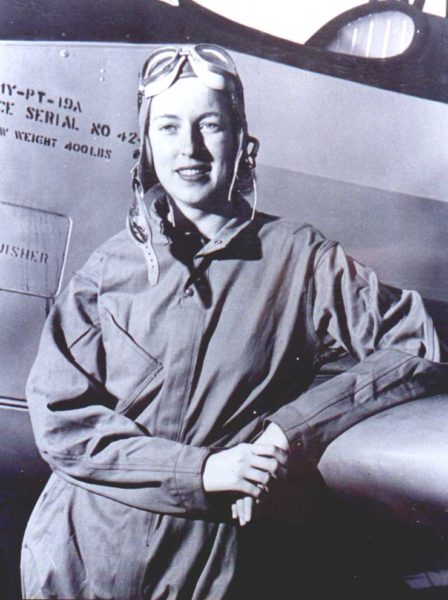 Cornelia Fort (1919–1943) was the daughter of Rufus Fort, the founder of National Life and Accident Insurance Company. She grew up in a privileged Nashville home with a future of cotillions, marriage to a prominent Nashville man, and the quiet country club life.
Only one problem: Cornelia didn't want to become a debutante—she wanted to fly. She became the first female pilot instructor in Nashville. By 1941, Cornelia had signed up as a flight instructor with the Civilian Pilots Training Program. Shortly after that, she was sent to Honolulu and hired to teach flying to defense workers, soldiers, and sailors based at Pearl Harbor.
Pearl Harbor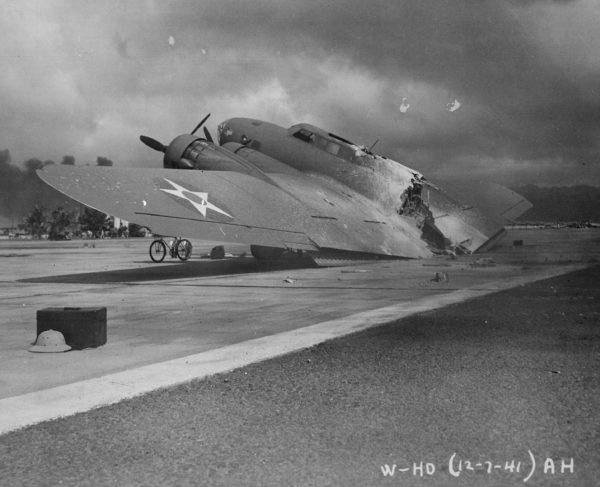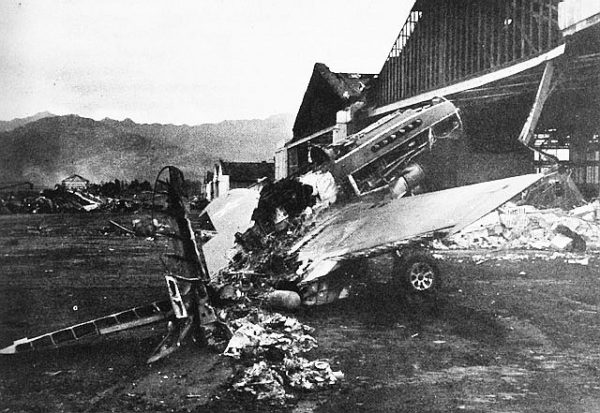 During a training flight in the early morning of 7 December 1941, Cornelia and her plane confronted the first wave of Japanese attack planes. She and her student pilot were one of the only people in the air at the time (aside from the Japanese pilots and their Zeros). From the air they witnessed the first bombs hit before landing in chaos that was part of the "Day of Infamy." Once on the ground and running for cover, Cornelia and her student were strafed with bullets from the attacking planes. Her little Cadet trainer was destroyed on the ground.
Women's Auxiliary Ferrying Squadron (WAFS)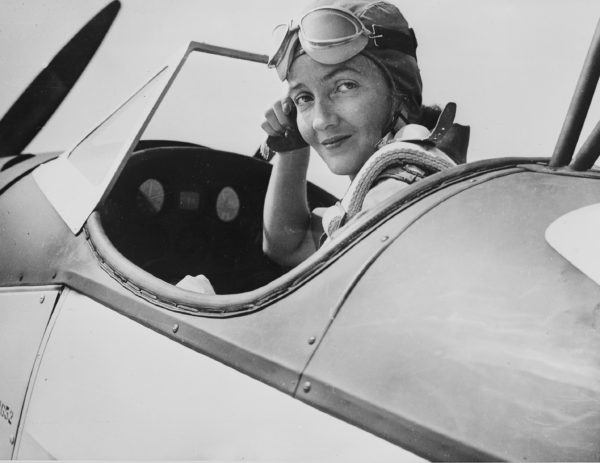 Women were not allowed to join the military during World War II. However, Hap Arnold (1886–1950), head of the U.S. Army Air Forces, authorized an elite woman's squadron to be formed. This was the first women's flight unit in American history. There were strict and very demanding requirements for entrance. In fact, only 28 women entered as the first group and Nancy Love recruited Cornelia to be the first (in total, more than 25,000 women applied with only 1,074 accepted). Their duty was to fly new airplanes from the manufacturers to various bases around the country. In theory, this freed up the men to serve as fighter pilots. When you think about it, these women were test pilots taking new planes off the assembly line and delivering them to their new "owners." Eventually, the WAFS was merged into the Women Airforce Service Pilots or WASP.
Mid-Air Collision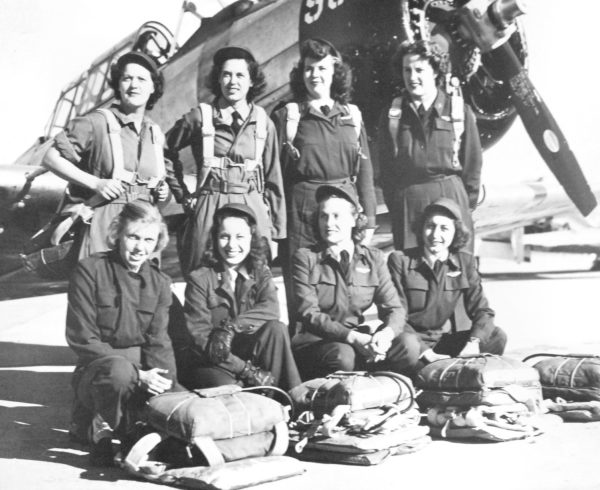 Three months after being transferred to Long Beach, California, on 21 March 1943, Cornelia was flying a Vultee BT-13 Valiant to Love Field, Dallas when another plane collided with her. Cornelia was killed instantly. She was 24 and the first woman to die in the line of duty for the military. Thirty-seven of Cornelia's colleagues died during the war. Despite the U.S. government granting retroactive military status in 1977 to WASP and its pilots, they were denied the privilege of being buried in Arlington National Cemetery.
Female WWII Pilots Closer to Gaining Entry to Arlington
A former Air Force pilot, Rep. Martha McSally (R-Arizona) introduced a bill to authorize members of the WAFS and WASP to be interred at Arlington. Let's hope our politicians can see through the discrimination and prejudice of 70 years ago to right a wrong and honor these women with this privilege they earned during the war.
Cornelia Fort Airpark – Nashville
Between 1944 and 2011, a small airport (141-acres) was located on property originally granted to a Nashville soldier who served in the American Revolution. The airport was named in honor of Cornelia Fort. This is the airport that Patsy Cline was flying to when her plane went down near Camden, Tennessee on 5 March 1963. Today the site of the former airport is green space and part of Shelby Park.
Cornelia is buried in Nashville at Mount Olivet in the family plot next to her father (Section 25, Plot 40, Row 2). Her grave is inscribed with "Killed in the Service of Her Country."
Update on Arlington Cemetery Legislation
If you didn't catch the news several months ago (around September 2016), Congress passed legislation to allow these brave women to be buried in Arlington.
Someone is Commenting On Our Blogs
Thanks to Raphaelle C. for her comments on the "new" blog/web site. We've had other positive feedback so we know we're going in the right direction.
For those of you new to our blogs and books, Raphelle is our "go-to" guide in Paris and the city's outlying areas including Versailles. She is well versed in the history of Paris and continues to be a welcome resource for our books. If you're going to Paris, contact me and I will make a personal introduction for you.
If there is a topic you'd like to see a blog written about, please don't hesitate to contact me. I love hearing from you so keep those comments coming.
What's New With Sandy and Stew?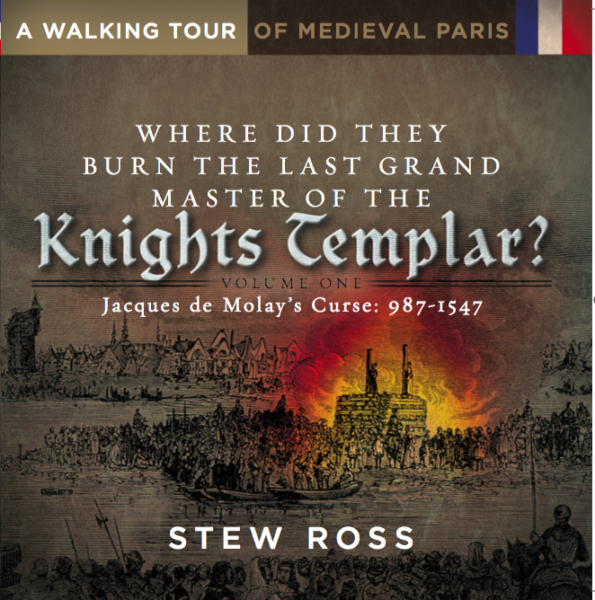 The BIG news is that our new book, Where Did They Burn the Last Grand Master of the Knights Templar? is now available!
If you have read any of the walking tour books (in whole or part), we would very much appreciate you writing a brief review on Amazon. It seems books move up the Amazon hierarchy ladder based on the number of reviews. Thanks for taking a couple of minutes to do that for us.
Sandy and I hope you enjoy our new look for the web and blog site. She has worked diligently with the team from Metacake to upgrade our site. We always welcome your comments and suggestions for improvement—looking forward to hearing from you.
Thank You
Sandy and I appreciate you visiting with us. We have some exciting things on the horizon and we'll keep you updated as we go along.
Follow Stew:

Find Stew's books on Amazon and iBooks.
Please note that we do not and will not take compensation from individuals or companies mentioned or promoted in the blogs.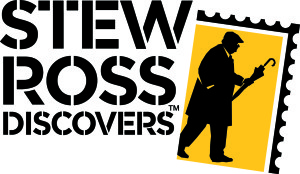 Walks Through History
Copyright © 2016 Stew Ross