Definition of Courtesan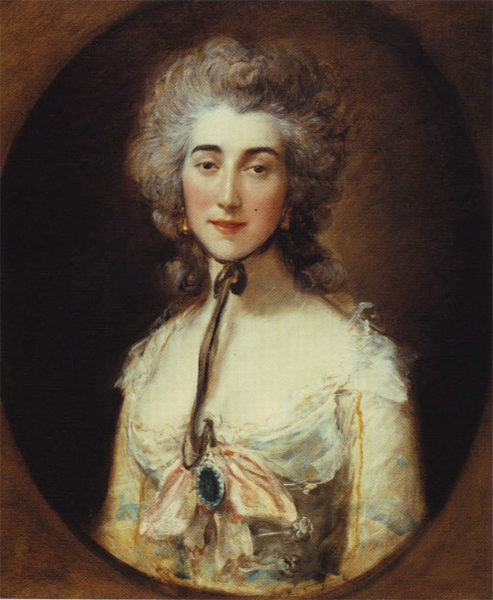 From the 2016 edition of Merriam-Webster:  a woman who has sex with rich or important men in exchange for money : a prostitute who has sex with wealthy and powerful men.
Allow me to introduce you to a Scottish woman, Grace Dalrymple Elliott (1754–1823). She was one of the more intriguing personalities of her time (kind of like Kim Kardashian to some of today's star gazers). While Grace's exploits were dutifully reported at the time by several of London's widely read gossip newspapers, she is virtually forgotten today (as I'm sure Kim will be forgotten 200 years from now).
Grace and the French Revolution
I always get excited when I find something new (at least to me) about the French Revolution. This is especially true when it comes from a contemporary source. This time it is courtesy of Grace's memoirs.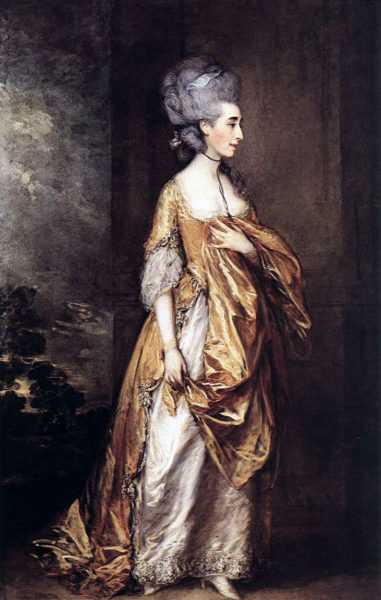 What we really know about Grace comes from her book and memoir Ma Vie Sous La Révolution (Journal of My Life During the French Revolution) that was published by her granddaughter after Grace's passing in 1823. Despite Victorian censuring and I'm sure lapses in Grace's memory, the book provides an interesting glimpse into the Revolution from the view of a participant. Other than this brief memoir, historians (e.g., Joanne Major and Sarah Murden, co-authors of An Infamous Mistress) have had to piece together her life from various third party sources and historical records.
Like the English writer Thomas Paine, Grace escaped the blade of Madame Guillotine only by the slimmest of margins (she was released after the death of Robespierre and the end of the Reign of Terror). Her dalliances with members of the French royal family eventually doomed her to imprisonment. It also didn't help that she was likely a spy for the English and actively hid fugitives. What is remarkable is that she decided to stay in France and then to have survived the Revolution with her head remaining on her pretty shoulders (unlike her good friend, Madame du Barry).
Grace the Courtesan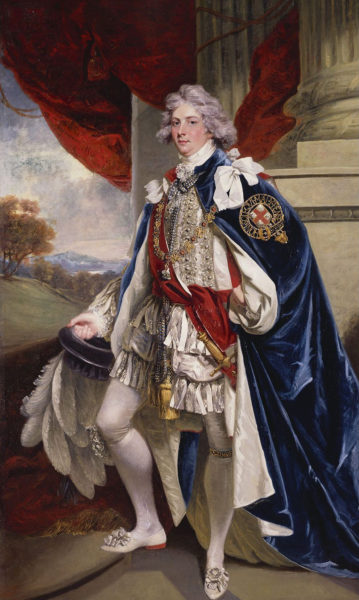 The polite description for Grace was that she was a socialite. However, that masks the real term: courtesan. I think that term seems pretty harsh but when you look at her background, the men she had affairs with, and how she survived without any means of earning a living, Grace Dalrymple Elliott really did fit the definition. Her lovers and escorts included the Prince of Wales (the future King George IV of England), the French king's brothers (comte de Provence – the future King Louis XVIII and the comte d'Artois – the future King Charles X), and various counts, earls, and princes. In the end, it was her well-known relationship with the king's cousin, Louis Philippe II, Duc d'Orléans that sealed her fate with Robespierre and his gang.
English High Society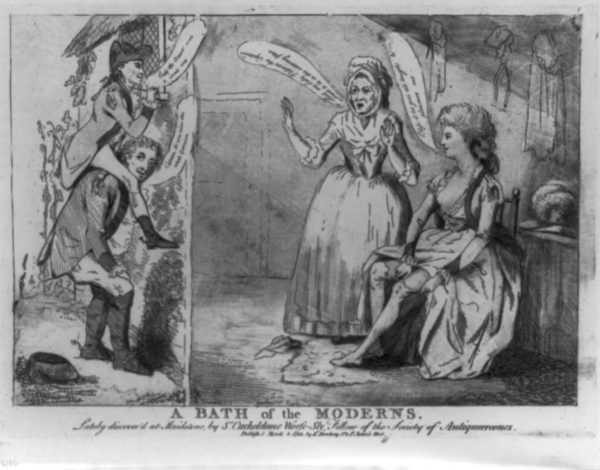 There are very few written records documenting Grace's life. The two primary sources come from her book outlining her time in Paris during the French Revolution and one of London's premier gossip newspapers, the Town and County Magazine. The magazine would regularly offer up the juiciest details of the amorous adventures of Grace and many of her other women "socialite" friends. It's unfortunate but there really was a double standard and the men got off lightly.
Grace surrounded herself with friends who would share the courtesan label. In fact, over time many of these women would trade their men amongst one another. Most of the women, including Grace, never had a lot of money other than what was given to them by their paramours.
Early Life
Grace was considered one of the most beautiful women in Scotland and England. She was educated in France and returned to Edinburgh where she accepted Dr. John Eliot's offer of marriage in 1771. Eliot was more than twenty years older than Grace (she was seventeen at the time of the marriage). No one knows why she married Eliot other than perhaps for money and the illusion of social stability.
John Eliot turned out to be a womanizer, a mean and violent man, and worst of all to Grace, he was boring. Within three years, Grace had entered into an affair with Lord Valentia, a man much younger than her husband. Both sides were to blame (Eliot carried on many more affairs than Grace did during the marriage) but Eliot got the upper hand and kicked his wife out of the house in 1774. He divorced Grace in a highly publicized adultery trial ultimately obtaining a £12,000 judgment against Lord Valentia. Eliot emerged unscathed from this nasty divorce (he was knighted in 1776) but his ex-wife endured public disgrace with no means of supporting herself.
Grace's Affairs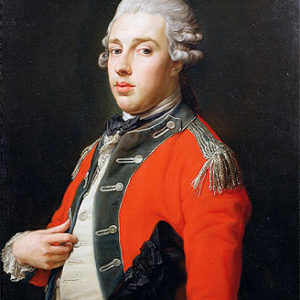 After leaving the married Lord Valentia, Grace took up with Lord Cholmondeley, 4th Earl of Cholmondeley (1749–1823). He was Grace's age and unmarried (and presumably not boring). The physical relationship lasted three years but their friendship was maintained until the end of their lives. Lord Cholmondeley introduced Grace to the Prince of Wales (the future George IV) and upon her move to Paris, the Prince introduced her to Louis Philippe II, the Duc d'Orléans (later changing his name to Philippe-Égalité as a member of the Jacobin Club). Grace was a monarchist and Égalité would later renege on a promise to her not to vote for his cousin's death.
Grace moved permanently to Paris in 1786 after she figured out having affairs with married men were accepted in Parisian society. It also provided an unending supply of wealthy men looking for an affair with a beautiful woman.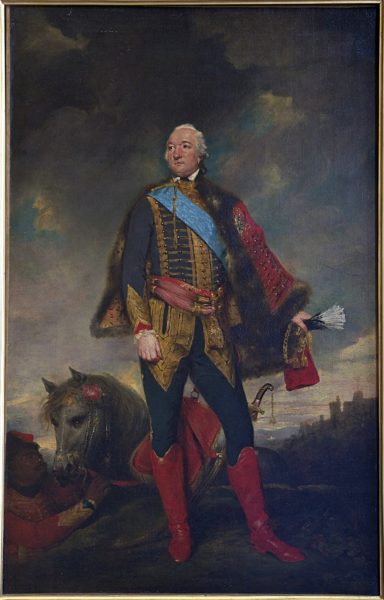 Three years later, the Revolution began. While in Paris during those tumultuous times, Grace was held from December 1793 to October 1794 in four separate prisons including the Récollets prison in Versailles (only the front entrance façade remains) when the news reached her that Marie Antoinette and Grace's former lover, the Duc d'Orléans had been guillotined.
Grace remained in France until the end of her life. She died in the house belonging to the mayor of the commune known as Ville d'Avray, a southwestern suburb of Paris. Grace Dalrymple Elliott died a wealthy woman.
She is buried in Père Lachaise Cemetery and we will visit her in my book Where Did They Bury Jim Morrison the Lizard King? A Walking Tour of Curious Paris Cemeteries.
You might have caught this but no one knows why Grace decided to spell her last name as Elliott rather than Eliot (you probably thought I had misspelled it).
The idea of someone trying to survive under very harsh circumstances is something we will address in my book Where Did They Put the Gestapo Headquarters? A Walking Tour of Nazi Occupied Paris. Was a woman who slept with a German soldier during the Occupation a collaborationist or was she merely trying to survive and keep her children alive?
Someone is Commenting on Our Blogs
Thanks to all of you who have sent us your nice comments on the blogs and books. It greatly appreciated.
If there is a topic you'd like to see a blog written about, please don't hesitate to contact me. I love hearing from you so keep those comments coming.
Thank You
Sandy and I appreciate you visiting with us. We have some exciting things on the horizon and we'll keep you updated as we go along.
Follow Stew:

Find Stew's books on Amazon and iBooks.
Please note that we do not and will not take compensation from individuals or companies mentioned or promoted in the blogs.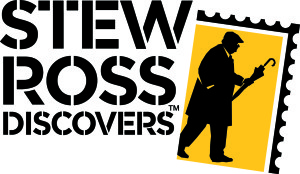 Walks Through History
Copyright © 2017 Stew Ross