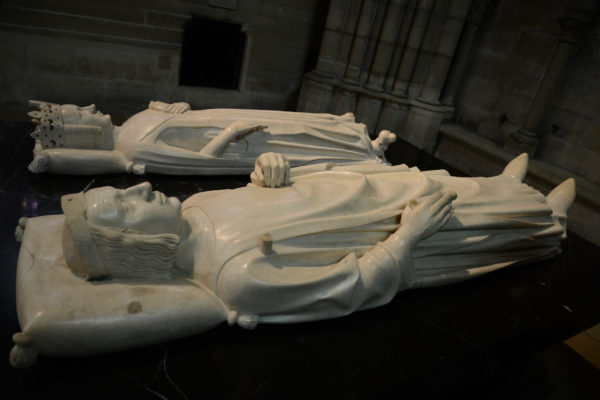 Sandy and I were travelling through England several years ago when we visited a 17th-century manor. I don't recall a whole lot of visitors at the time we were there so we pretty much had the whole house to ourselves. For security purposes, a docent was stationed in every room and they looked really bored—except for one.
Why Is the Bed So Short?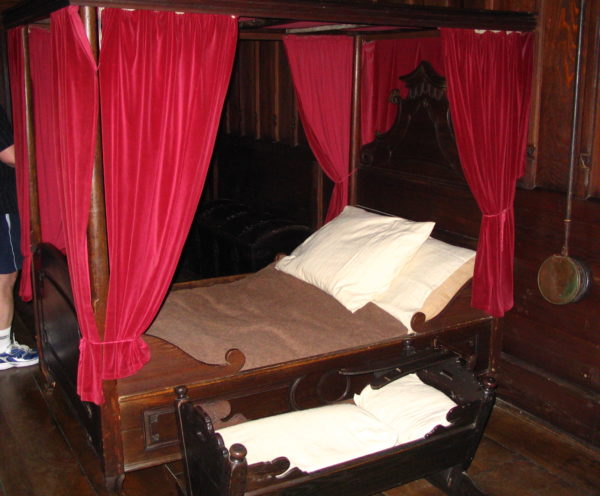 When we got to what I think was the master bedroom, the fellow keeping an eye on us struck up a conversation. His comments were very interesting and considering the cost to get into the manor and its grounds, all of the room monitors should have done what he did and offer up treasures of information. Yet it was one of his questions that stuck in my head all these years. He asked us if we knew why the bed was so short.
I thought I'd impress him with my knowledge and responded that the people back then were short. In other words, they didn't need the extra nighttime real estate. He agreed but said that wasn't the real answer. So much for impressing him.
The Devil Made Me Do It
He explained the beds were short because the occupants would sleep sitting up in bed rather than lying there stretched out on their backs. There were two reasons for this. First, they thought lying on their back and stretched out on the bed would make it easier for the Devil to take their soul. Second (and for a more pragmatic reason), many people had respiratory problems because of the smoke from the fires they kept in their bedroom to stay warm. Sitting up in bed made it easier to breath.
Those were the reasons given to us. It certainly made sense (along with my comment about being short) but what it did was pique my interest in finding out more about medieval sleep habits.
Digestion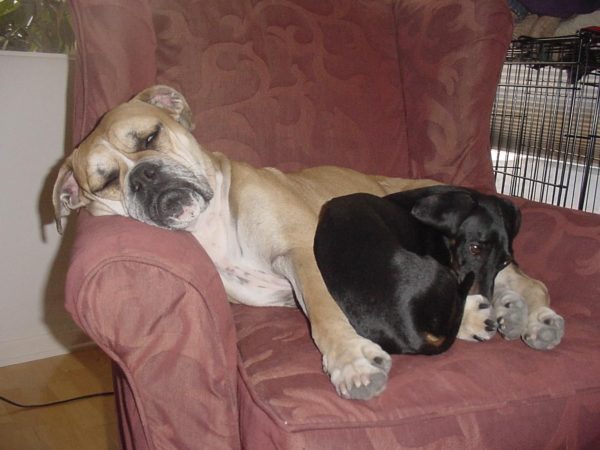 Early physicians suggested that digestion also had a say in the posture of how one slept at night. It was felt that keeping the head up during sleep maintained a straight line down to the stomach and assisted with the digestion of food as well as preventing food regurgitation during sleep. This increased the chances for uninterrupted sleep. As one aged, it was highly recommended that an upright position be maintained during sleep. In some cases, sleeping in chairs was the preferable way to sleep.
Sex Res Non Naturales
There really isn't a lot of written material from the Middle Ages documenting sleep, beds, or nocturnal activities. However by the 17th– and 18th–centuries, much was written about sleep habits. As advances in medicine were being made during this time, nighttime sleep and its process began to attract attention amongst the medical and scholastic communities including the church.
Sleep was considered just one aspect of a healthy regime—today, nothing has changed, right? A balanced approach to health was centered on the four bodily fluids: blood (warm and moist), choler or yellow bile (warm and dry), black bile or melancholy (cold and dry), and phlegm (cold and moist). However sleep and waking made up the third element of the sex res non naturales or the six non-natural things.
A long life was considered to be the outcome of practicing these six non-natural things:
Air, food, and drink
Motion and rest
Sleep and waking
Exercising
Excretion and retention
Passions of the mind
Self-discipline, God's grace, and moderation were considered key attributes to a successful health regime or plan. I'm not too sure why they called these six components the "non-natural things." Based on our knowledge now, this all makes perfect sense and seems natural. However, there are some centuries old beliefs that make us scratch our heads.
Superstitions
As we've seen, many conclusions seemed to be very pragmatic and proven over time. However, there were some humdingers:
While in bed it was best to turn from right to left (not sure you then get back to right).
Do not lie on your stomach as it impedes digestion.
Children should not lie on their sides as their rib-bones and muscles would then bend inward.
To prevent moisture in the brain, nightcaps were to be worn to prevent the Moon's rays from affecting the brain's temperature.
Sleeping on one's back promoted nightmares (seems to be some conflicting opinions on sleep postures).
Other discussions center around "supernatural sleep" or periods of extended slumber when "diabolical agents" enter the body and take over its sleep process. William Shakespeare used the concept of sleep disturbances by these agents in several of his plays: Macbeth, Richard III, and Richard II.
Bedchambers
The term "bedchamber" wasn't used until the 18th–century. However, I'll use it here to describe the primary bedroom (or place where sleeping arrangements were made in the house). The wealth of the family pretty much determined how elaborate or private the bedchamber became. Wealth was also a factor in the type of mattress used, quality of bed linens, and other bed accessories.
For the most part, during the Middle Ages and particularly with ordinary folks, sleeping arrangements were not private and homes did not have separate bedchambers. Typically, everyone slept in the same room and perhaps the same bed. These might be set up each evening in one of the rooms used during the day for other purposes. Over time, and especially as wealth was accumulated, separate bedchambers were created. By the 17th century, the bedchamber had become a sanctuary for the security of both mind and body of its owners.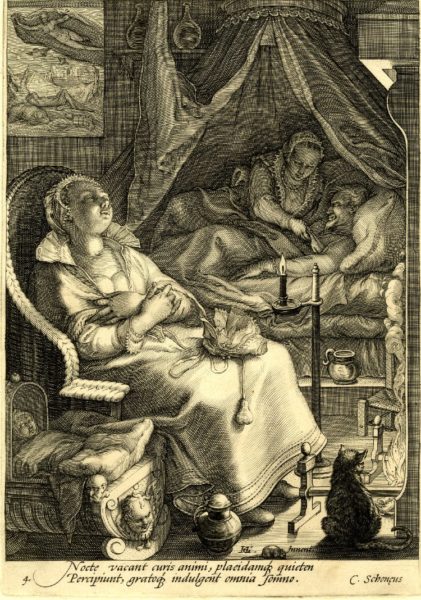 Over the centuries, sleeping arrangements became more private, moved from the ground floor of the dwelling to the second floor, and bedsteads (i.e., beds) became more functional and comfortable. One of the status symbols was the height of your bedstead. If you wanted to insult your guest you would tuck them in at night in a low bedstead. The higher off the ground the better and you could enhance this by loading up with additional mattresses, padding, blankets, and pillows. The point was to keep you away from the damp and cold stone floor.
The topic of sleep over the ages is one that hasn't gained a lot of historical significance. A new book, Sleep in Early Modern England (Sasha Handley), has taken the topic and dissected it in detail. Grab a copy if you want to dig deeper into this subject. I guarantee you won't go to sleep.
Someone Is Commenting on Our Blogs
Thanks to Dr. Prem W. for her comments on our recent blog about medieval Paris entitled Hanging Around Paris. She says "The medieval walk through Paris was scary stuff. Keep sending more."
Thank you Prem and we will definitely keep sending more.
If there is a topic you'd like to see a blog written about, please don't hesitate to contact me. I love hearing from you so keep those comments coming.
What's New With Sandy and Stew?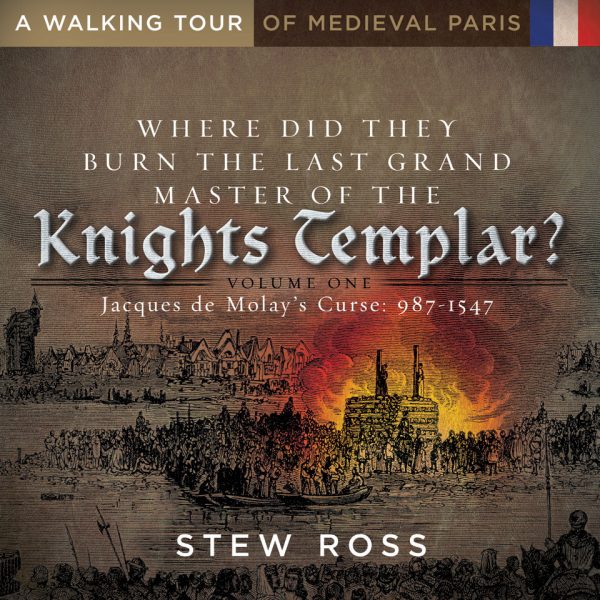 The BIG news is that our new book, Where Did They Burn the Last Grand Master of the Knights Templar? is now available! We picked up our 250 copies from Pollock Printing and as always, the quality of the physical book is superb. Way to go Alex and Gary!
As previously mentioned, Sandy has been busy updating and refreshing our web and blog site. Another goal we've begun to tackle is updating the Amazon sites for our books. We want to try and be more consistent with the content between books and my author page.
If you have read any of the walking tour books (in whole or part), we would very much appreciate you writing a brief review on Amazon. It seems books move up the Amazon hierarchy ladder based on the number of reviews. Thanks for taking a couple of minutes to do that for us.
Sandy and I hope you enjoy our new look for the web and blog site. She has worked diligently with the team from Metacake to upgrade our site. We always welcome your comments and suggestions for improvement—looking forward to hearing from you.
Thank You
Sandy and I appreciate you visiting with us. We have some exciting things on the horizon and we'll keep you updated as we go along.
Follow Stew:

Find Stew's books on Amazon and iBooks.
Please note that we do not and will not take compensation from individuals or companies mentioned or promoted in the blogs.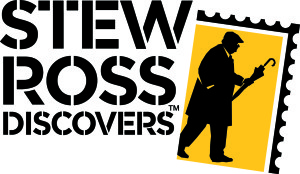 Walks Through History
Copyright © 2016 Stew Ross