One of my friends, Rhea Seddon, was one of the original six women astronauts selected in 1978 for the space program. She and the other five women were pioneers. One of those five women, Judy Resnik, lost her life on one of the Challenger missions.
I'm writing for a mobile travel app called Guidrr. The Guides I create specialize on historical events and people. One of the new Guides is "Amazing Women of Historic Nashville." As I began my research, I found someone from Nashville who was another pioneer and like Rhea, she was an aviator. And like Judy, Cornelia was killed in the line of duty.
Debutante to Wartime Pilot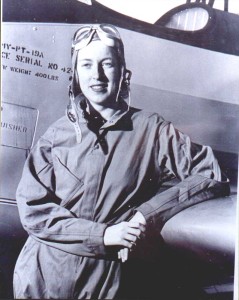 Cornelia Fort (1919–1943) was the daughter of Rufus Fort, the founder of National Life and Accident Insurance Company. She grew up in a privileged Nashville home with a future of cotillions, marriage to a prominent Nashville man, and the quiet country club life.
Cornelia didn't want to become a debutante—she wanted to fly. She became the first female pilot instructor in Nashville. By 1941, Cornelia had signed up as a flight instructor with the Civilian Pilots Training Program. Shortly after that, she was sent to Honolulu and hired to teach flying to defense workers, soldiers, and sailors based at Pearl Harbor. Read More Killed in the Service of Her Country